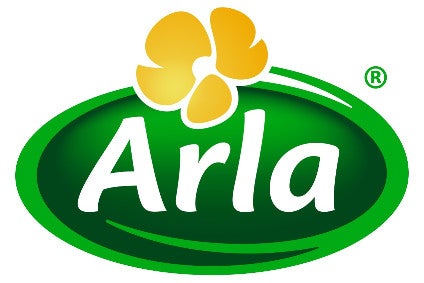 Arla Foods has launched what is said are the first branded fruit and vegetable yogurts in the UK.
The European dairy group said the products are aimed at helping parents encourage youngsters to eat vegetables.
Big Yogs also have added vitamins and minerals to help support the growth and development of children, the co-op said.
The firm said the launch "is another demonstration of Arla's commitment to expand in the UK yogurt category, following the "success" of Arla skyr and Arla Protein.
Big Yogs also follow in the footsteps of Arla Big Milk, the dairy firm's fresh cow's milk with added iron and vitamins D and A which launched in April 2015.
Arla said: "Big Yogs have been launched following extensive customer research. Independent research carried out by Arla in 2015 revealed that 95% of parents questioned liked the fact that the product contained vegetables, as they can find it hard to feed their children vegetables in their usual format."
The dairy firm said the new product is made from 3% fat whole milk yogurt, natural fruit and vegetables and enriched with vitamins D and calcium, needed for normal growth and development of bones in children.
The yogurts come in four varieties: Raspberry & Beetroot, Sweet Potato and Mango, Blueberry & Pumpkin and Strawberry & Carrot. Big Yogs are available in two 4 x 110g multi-packs from Asda stores across the UK with an RRP of GBP1.69 (US$2.22).
Last month, Arla unveiled plans to grow revenue by nearly a third and make its namesake brand a GBP400m household brand in the UK by 2020, in what the co-op said was its "most ambitious business strategy to date".
Arla said it would position itself as "the champion of British dairy" – and planned to invest more than GBP100m in promoting a series of "new healthier dairy products and campaigns, to encourage more nutritious eating habits and challenge some of the current myths about dairy".