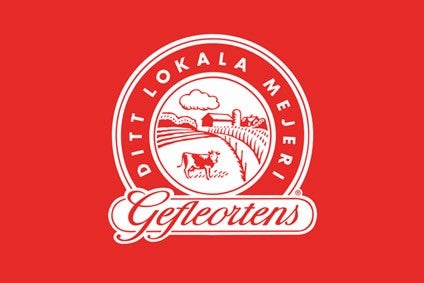 European dairy giant Arla Foods, which counts Sweden as among its largest markets, has struck a deal that will see local co-op Gefleortens merge into the business.
An Arla spokesperson said the deal, approved this week by Sweden's competition regulator, would give it access to more milk and "an increased regional presence in northern central Sweden".
Gefleortens is a small Swedish co-op, with 59 farmers supplying the business with milk. The company, based in the city of Gävle, markets dairy products including liquid milk, yogurt and cream under its namesake brand.
Arla said it would keep Gefleortens' dairy in Gävle open and retain all of the co-op's staff.
In a statement, Arla chairman Åke Hantoft pointed to the group's need to source more milk locally for two products. "We see a need for more Swedish milk raw materials in the coming years of both Arla Milk and Arla Organic Milk," Hantoft ?said.
Thomas Lundgren, chairman of Gefleorten's dairy association, said: "Our goal has always been to ensure stable and long-term conditions for the milk production of members while ensuring that the brand and dairy continue to develop."