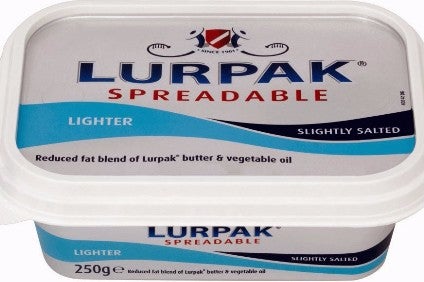 Arla Foods vice CEO Povl Krogsgaard will retire at the end of the year, with his role set to be no longer used by the dairy giant.
Krogsgaard's other position, head of Arla's supply chain, will be filled. The Lurpak owner has named Estee Lauder executive Sami Naffakh as Krogsgaard's replacement.
Krogsgaard will leave on 31 December after 30 years of service, and following a reorganisation last year, the company has decided not to appoint a new vice CEO or executive board member.
Naffakh will be appointed as Arla's executive vice president and head of supply chain in January 2018. The Frenchman currently holds the position of senior vice president, global supply chain for Europe, the Middle East and Africa at Estee Lauder, where he joined in 2014. Naffakh has also held leadership roles at France's Danone Early Life Nutrition, UK consumer goods company Reckitt Benkiser and Unilever.
Arla Foods CEO Peder Tuborgh said of Naffakh's appointment: "Sami has proven global leadership skills and a strong understanding of both consumers and the major trends and challenges facing our customers, which are critical to the successful delivery of our Good Growth 2020 strategy."
Krogsgaard joined Arla's executive team in 2000 when the company merged with MD Foods, and took on the vice CEO role in 2004.