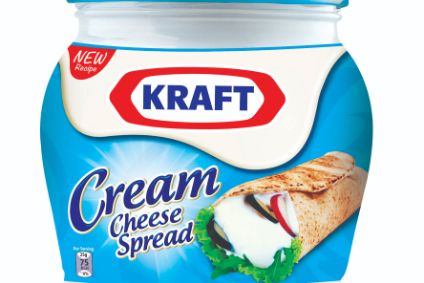 European dairy cooperative Arla Foods has been granted a new licence by US-based Kraft Heinz for branded cheeses in the Middle East.
The 12-year agreement encompasses a portfolio of Kraft-branded cheeses recently acquired from US food heavyweight Mondelez International, which had a similar license with Kraft Heinz approaching its expiry date before Arla entered the fray. While the deal was announced in December, it was only completed at the end of May.
Denmark-based Arla will have the right to use the Kraft brand on cheese products with the exception of 'Macaroni & Cheese' and packaged food products containing a combination of cheese and other foods such as cheese and crackers, the co-op said in a statement today (3 July). The licence applies to Bahrain, Iraq, Israel, Jordan, Kuwait, Lebanon, Libya, Mauritius, Oman, Palestine, Qatar, Saudi Arabia, Syria, UAE, Yemen and the Seychelles.
Before Arla struck the deal with Mondelez in December, the US snacks giant had a licensing deal with Kraft Heinz that was set to expire in a few years. just-food understands that Arla then faced two scenarios: try to extend the Kraft brand licence or not agree terms on a new contract and instead move some of the into the dairy cooperative's own Puck brand. Talks with Kraft Heinz begun on a new licence once the deal with Mondelez was closed this spring.
Under the deal with Mondelez, Arla also obtained a factory in Bahrain where the co-op said in June it planned to partly transfer production from other sites – two in Denmark at Bislev and Akafa, and one in Riyadh, Saudi Arabia – either in late 2020 or the middle of the following year.
Arla said it has more than doubled sales in the Middle East and North Africa (MENA) region since 2010, making the market its biggest outside of Europe and a key component of its Good Growth 2020 strategy.
The company also distributes its own products in the region through its Puck cheese brand, Lurpak butter and spreads, and milk powders and UHT milk under the Dano and Arla lines.
Tim Jørgensen, the executive vice president for Arla's international division, said: "We are pleased to reach this agreement with Kraft Heinz. It secures an important continuation of the business we have acquired, which is also good news for the millions of consumers in the region who know and love the Kraft branded cheese products. Combining the Kraft cheese portfolio with our own Puck range will make us a leader in the cheese category as we can offer customers and consumers the two strongest cheese brands in the market."