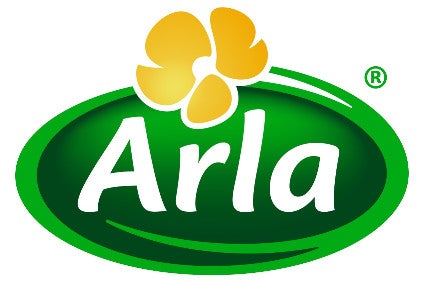 Arla Foods today (5 February) announced plans to cut 500 jobs as part of changes the European dairy co-operative hopes will help it to grow amid "fierce" competition.
The Lurpak and Castello owner said 500 of its 7,000 monthly-salaried staff would be lost across its markets. Arla said it is looking to structure its organisation to work towards a strategy set out last year. Arla aims to get its organic sales growing a 4% a year by 2020, up from 2% in recent years. The company plans to focus on growing its business organically in eight dairy categories and six regions.
"Arla has grown its business significantly in recent years both organically and through mergers. However, more milk is being produced globally, Europe is experiencing pressure on prices and very little growth, which means competition is fierce," CEO Peder Tuborgh said.
"In addition, consumer needs are becoming more diverse and our customers expect increasing levels of service. Therefore we need to be more agile and cost efficient to remain competitive. In order to remain at the very top of their preferred partners list it will be necessary to change the ways we work."
Arla also outlined a new executive team working alongside Tuborgh. The new team, which includes vice-CEO Povl Krogsgaard and CFO Natalie Knight, will see Hanne Sondergaard, senior vice president for global categories, lead Arla's marketing and innovation.
Two members of the team will head up new commercial areas for Europe and Arla's international operations. Peter Giørtz-Carlsen, who joined Arla in 1999, will lead its European unit. Tim Ørting Jørgensen, the head of Arla's consumer business in central Europe, will lead its international operations.
Tuborgh said the new target for organic sales was a "a fundamental change for the company". He added: "For many years, Arla has grown mainly through cooperative mergers where the new milk already had a position in the market. Our continued success depends on our organisation's ability to increase the value and develop profitable positions for the growing milk volumes coming in now from our existing farmer-owners. We need to act local and think global and the new organisation reflects this.
"As we have a huge task in 2016 to create profitable positions for extra 600 million kg milk and protect Arla's performance, I expect that we will have our full organisation in place as soon as possible without losing speed in the process."