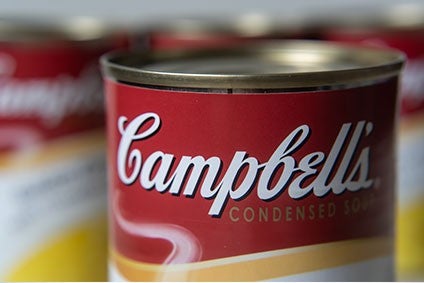 Arnott's, the Australia-based food group, has set out plans to invest in a soup factory, with an eye on ramping up exports from the plant.
The company, acquired by private-equity firm KKR after a deal with Campbell Soup Co. last year, owns snack brands including TimTam but also has the manufacturing licence for Campbell's products in Asia Pacific.
Arnott's is spending close to AUD8m (US$6m) on upping production volumes at its plant in Shepparton in south-eastern Australia despite stagnant domestic demand.
"We are proud that this iconic plant in regional Victoria will drive more Australian exports to Asia. We plan to be a regional powerhouse of food brands based in Australia, and today, Shepparton brings us closer to that goal. Declining domestic demand for soup products had meant our Shepparton plant was under-utilised. This upgrade also secures the plant's medium-term future," Arnott's CEO George Zoghbi said.
The new volumes destined for export markets has started. Soup previously made at Campbell Soup Co.'s US plants and sold in Asia will be made at the Shepparton site. By June, the factory will be able to produce soup in larger cans. More investment is lined up in areas such as the production of non-canned lines like stocks.
Arnott's said the project will increase production at the plant by 30%. The local team will take over preparation of Campbell's soups and stocks for export to new markets including Singapore, Philippines and Thailand, as well increasing shipments to existing markets Hong Kong and Japan over the next year. These products are manufactured overseas within Arnott's "global sourcing network", the company said in a statement.