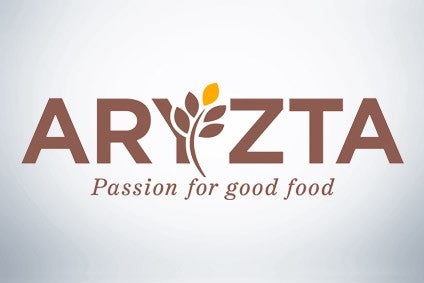 Aryzta has said its key priority is turning around the struggling North American business where the bakery company's volumes fell twice as fast as those in Europe.
Chief executive Kevin Toland made the remarks on a call with analysts following the release this morning of the Swiss-Irish bakery firm's six-month results through January, which noted how the North America division was also "significantly behind" in terms of EBITDA.
Organic revenues fell in Europe and North America, Aryzta's two largest markets, where the latter accounted for 42% of the group total and 32% of EBITDA, based on the latest figures. It was a different story in the company's rest of the world division as revenues increased.
Volumes in North America declined 6% during the half, more than the 3.6% drop for the group as a whole and a 2.8% decrease in Europe. However, despite the increasing threat to global businesses from the spread of coronavirus, which erupted in China late in December, Aryzta said so far it had not seen any impact across all geographical divisions and would be in a better position to update markets when its third-quarter results are issued.
In North America, Toland has resisted calls from some analysts to exit the region, where Aryzta has been struggling for some time. Today, the company revised its "near- to medium-term" outlook for the underlying EBITDA margin for the division to "high-single digits" as organic revenues in North America declined 5.3% to EUR704m (US$801.7m) based on a group result of EUR1.66bn, a drop of 2.5%.
The company could not provide an accurate yardstick for comparison given a move to apply IFRS16 accounting principles last August. Aryzta would only say it expects group underlying EBITDA to improve this year before the effects of IFRS, assuming "no material or prolonged impact" from coronavirus. Still, it expects positive organic revenue growth in North America in its fourth quarter.
Aryzta is striving to breathe new life into its North America business where Toland reiterated how he had expected revenues to be "bumpy" in the first two quarters before picking up in the second half. The company has been consolidating manufacturing capacity with the closure of three North American bakeries to add to the two shut down in Europe but, at the same time, is bolstering efforts to increase automation across all its sites.
The group aims to focus on what it calls its core categories in North America: artisan breads, doughnuts, buns, cookies and laminated doughs.
"With a clear strategy in North America that needs to be fully implemented, we are convinced that we are taking the necessary steps to build a strong successful business that will be a core contributor to the improvement of the overall group performance and its future growth prospects," Toland told analysts.
Aryzta's biggest earner in North America is quick-service restaurants (44% weighting) but it was where the company felt the most impact, with organic revenues down 6.6%, or $24m. The "large" retail segment (29%) fell 4.1% or $10m, while other foodservice (24%) revenue declined 5%, or again $10m. Convenience and independent retail (3%) rose 0.6%.
In QSR, the revenue loss was put down to one "major" customer and some "channel weakness", while retail was attributed to the "resignation" of low-margin business. For foodservice, Aryzta said the decline was due to "ongoing issues in a challenging sector".
But having so much exposure to QSR and foodservice puts Aryzta at risk from the coronavirus outbreak, particularly given the experience in China, which has essentially gone into shutdown to stem its spread.
Toland noted how the impact outside the business is so far concentrated in the out-of-home segment in Asia and Aryzta is in the process of assessing contingency steps. The company is "monitoring a rapidly evolving situation, actively assessing its consequences".
He continued: "Clearly, it presents a risk given the nature of our business and we will be better placed to assess that risk in our Q3 2020 update.
"We haven't seen a sales collapse so far. As the situation expands into other countries it will depend on which countries, how long and how deep, but it's impossible to assess the material reality of that as this point. What we have seen, with the exception of foodservice, is a degree of resilience so far in other channels."