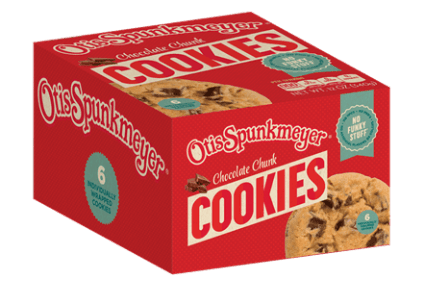 Swiss bakery business ARYZTA is "re-focusing" its troubled US operation with the appointment of a new chief executive officer for its operation there.
The company, which famously makes burger buns for McDonald's, has also appointed its first group chief strategy officer to look at the business as a whole.
Its new CEO for North America is food industry veteran Dave Johnson, who replaces Keith Cooper in the role, while its chief strategy officer is John Heffernan.
Aryzta, whose brands include La Brea Bakery, Otis Spunkmeyer and Cloverhill, has struggled to achieve growth in the US. Its first-quarter results released on 27 November showed North American revenues were down 11.5% on a year-on-year basis and group CEO Kevin Toland said at the time "progress at Cloverhill in North America is proving difficult".
That was partly because of the costs associated with having to scramble to find replacements for the 800 employees it lost at its Cloverhill bakery in Chicago following a federal raid looking for illegal workers.
And there were other US-based problems for Aryzta in 2017.
These included a failed plan to sell Otis Spunkmeyer cookies directly to retailers.
And it is also facing a lawsuit from Tennessee firm McKee Foods for alleged supply failure.
A spokesperson for the company said: "The business in North America has been challenging and has been a large part of our focus over the last 12 months. The appointment of Dave Johnson is a significant step in re-focusing and re-building our capability in the region."
Johnson, who takes up the role on 23 January, has an extensive background in the food industry, having worked for nine years as president and CEO Americas at chocolate business Barry Callebaut.
Aryzta reported that during his time there he oversaw a near doubling of sales volume and profitability, whilst also establishing a successful market position in Latin America.
Prior to that he spent more than 20 years with Kraft Foods Global, serving in a number of senior positions including president of Kraft North America.
He was also a former CEO at Michael Foods.
Heffernan joins Aryzta from DAA, which operates Dublin and Cork Airports, where he has been chief development officer for the last four years.
During his time there he led the implementation of a new growth strategy, the development of new businesses and oversaw the building of major infrastructure including the progression of a new runway and the successful start-up of Dublin Airport Central.
CEO Toland said: "I am delighted to welcome Dave Johnson and John Heffernan to Aryzta and to our executive team.
"Dave has a track record of successfully leading businesses in turnaround, driving cultural transformation and business development. He has demonstrated a strong customer and market focus while delivering superior financial performance and growth.
"John also has a strong track record across a range of sectors bringing experience in strategic and business development with proven results.
"I look forward to working with Dave and John who will strengthen and deepen our team's expertise as we focus on our core strengths and to returning Aryzta to performance and growth."