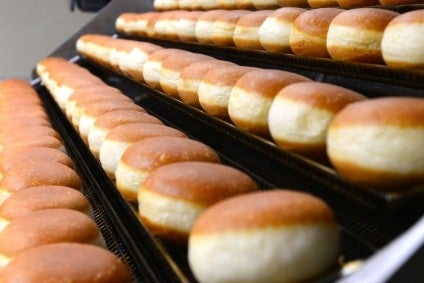 ARYZTA has announced Kevin Toland is no longer chief executive of the Europe-based bakery business, which last week appointed financial advisors to oversee asset disposals in a long-running saga over the future direction of the company.
Zurich-listed Aryzta did not provide a reason for Toland's departure after three years serving as CEO other than to say yesterday evening (19 November) that he will "cease his role" immediately. Toland as been continuing the process of his predecessor Owen Killian in offloading non-core assets during his tenure, but two of the company's largest shareholders have been pressing for more, along with calls for a revamped business model to turn around the financial performance.
Toland, who joined Aryzta in 2017, has also overseen a change in the board of directors in recent months which included the appointment of Urs Jordi as chair. Jordi will now sit in the CEO position on an interim basis until a new chief is found.
A search is also underway to appoint a new chief financial officer after Frederic Pflanz announced in August he would step down and leave the company in December. His departure is now slated for 30 November, Aryzta said in a statement yesterday. Meanwhile, Jonathan Solesbury will act as interim CFO.
Board member Luisa Delgado has been appointed lead independent director and said: "On behalf of the board, I would like to express our gratitude to Kevin for his strong leadership over the past three years, with important progress made through many challenges. We also welcome Jonathan as our interim CFO and together as a regrouped board of directors we look forward to supporting the chair and interim CEO in delivering the demanding programme at hand."
Solesbury recently retired as CFO from Dublin-headquartered beverages firm C&C Group but has "agreed to support and advise Aryzta pending the appointment of a permanent chief financial officer". He previously served as director of group finance at SABMiller Plc.
Aryzta said last week it had hired US-based investment bank Houlihan Lokey and financial services firm Alantra to review potential asset disposals. "Such disposals will allow the company to simplify its business model by concentrating on core markets and core businesses," the Swiss-Irish bakery business said at the time.
The company, which counts Europe and North America as its two-largest markets, said last month takeover talks with Elliott Advisors (UK), part of New York-based hedge fund Elliott Management, had concluded without any agreement being made.
Interim CEO Jordi added yesterday: "Our immediate task is to deliver change and improvement across the business to regain the confidence of all our stakeholders. We will do this with speed and determination, pursuing Aryzta's mission to serve inspiration through a broad range of differentiated high quality bakery products.
"Our business has strong development potential, and we have the resources and ability to win with a focused business model of core markets and businesses, a simplified organisation, and empowered local teams."