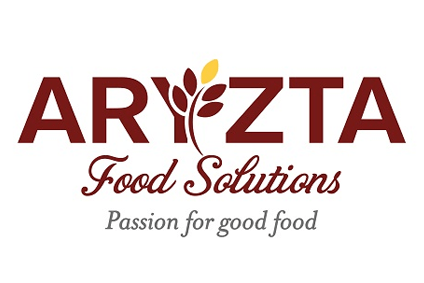 ARYZTA today (24 January) warned the underlying earnings for its current financial year were "tracking around 20%" down on the previous 12 months, with the bakery products supplier pointing to challenges in North America and the impact of Brexit.
In a trading update, the company said its performance in the five months ending December was "unexpected and extremely disappointing". The announcement sent shares in Aryzta tumbling.
Aryzta said its underlying fully diluted earnings per share is tracking around 20% behind the previous year.
Alongside the trading update, Aryzta said its board is "reviewing its investment strategy as it relates to its joint ventures". The company said chairman Gary McCann "will engage directly with shareholders to understand their perspectives on this important issue".
Shares in Aryzta were down 25.57% at CHF33.76 at 09:26 CET.
The company said the under-performance was "due largely to North American weakness compounding the already anticipated weakness in Europe".
Aryzta said its business in North America endured revenues and higher-than-expected labour costs. Underlying revenue growth in North America is tracking lower in the second quarter than in the first quarter, the company said.
Factors affecting Aryzta's business in Europe are the group's ongoing German bakery commissioning and the impact of Brexit, it said.
The group said the branded strategy of its US foodservice bakery brand Otis Spunkmeyer "triggered co-pack volume losses earlier than anticipated", which the company said resulted in "significant negative operating leverage" at its Cloverhill facility.
Aryzta said its investment in the Cloverhill facility, made in 2014, was "predicated around a brand development strategy for Otis Spunkmeyer snack cakes". According to the group, 34% of its North American revenue was branded as of July 2016.
"Aryzta's strategy is to grow this further, with significant growth expected through the rollout of Otis Spunkmeyer snack cakes brands, which involves an annual investment of approximately EUR10m (US$10.7m) to support the brand," the group said.
Aryzta CEO Owen Killian added: "The performance in the current period is both unexpected and extremely disappointing. Cloverhill was acquired with the objective of unlocking the Otis Spunkmeyer brand into retail. Aryzta's brand investment strategy in Otis Spunkmeyer will in time replace the co-pack volumes and create a more predictable and higher margin business."
Killian added: "We know that it will take a recovery followed by a period of sustainable growth to re-establish investor confidence. It will also require an alignment with our key shareholders in terms of our future strategy and capital allocation. A substantial element of this significant setback is timing related. The ARYZTA Board and management teams are committed to returning the business to solid performance and growth and dealing with the challenges presented."