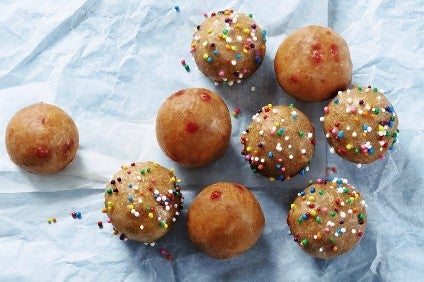 A day before ARYZTA shareholders are set to vote on a new board at a much-anticipated extraordinary general meeting, the European bakery firm's candidate for chairman, Andreas Schmid, has withdrawn his candidacy.
"I had made myself available as a candidate for the chair of the board of directors of an independent company or a company with strong industrial interests," Schmid said in a statement this morning (15 September) from the Swiss-Irish group, which is the subject of interest from potential buyers. "It has become clear after recent developments that this solution is no longer an option, therefore, I have decided to withdraw my candidacy for the board of directors of Aryzta.
Last week, Zurich-listed Aryzta, which sells into retailers and foodservice operators, said it was in "advanced discussions" with New York-based hedge fund Elliott Management to acquire the company.
The decision by Schmid may now leave the door open for Urs Jordi, the chairman candidate put forward by Aryzta's two-largest shareholders – Cobas Asset Management and Veraison Capital, which together hold about 20%. Jordi is the former head of Aryzta's European division.
Interest in acquiring Aryzta has also reportedly been lodged but not confirmed by US-based bakery firms Flowers Foods and Hostess Brands, along with Japan's Yamazaki Baking and Mexican bakery business Grupo Bimbo. And also, back in July, Aryzta acknowledged it had received "unsolicited interest" from other undisclosed third parties.
The outcome is likely to be decided at tomorrow's meeting for a company heavily loaded with debt, despite selling off around EUR380m (US$450.1m) of non-core assets and raising EUR800m from the equity market in 2018.
Cobas and Veraison have called for a further EUR600m in asset sales to simplify the business, and create value for shareholders, who have seen the share price dwindle 40% from last year's peak reached in November of 1.20 Swiss francs.
Jordi has previously said it could take five years to turnaround the business, which has been struggling in North America for some time, one of its largest markets alongside Europe. The ex-CEO of Hiestand Holding, the business that merged with IAWS Group plc in 2008 to form Aryzta, told Swiss media in August now is not the right time to sell the business, particularly when the foodservice sector has been devastated by coronavirus.
Cobas and Veraison have also nominated Armin Bieri and Heiner Kamps as board member candidates, while they are calling for the removal of four existing members – Gary McGann, Dan Flinter, Annette Flynn and Rolf Watter. McGann has already agreed to step down.