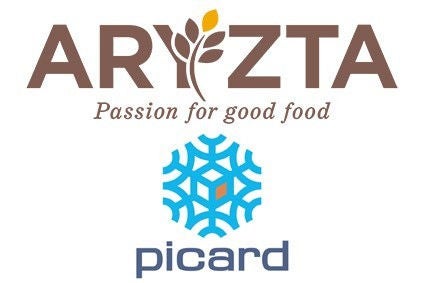 Switzerland-based bakery group ARYZTA announced the resignation of its CEO and CFO, as well as the head of its business in the Americas, amid a strategic review that could see it sell its stake in French frozen food retailer Picard.
The company said that chief executive Owen Killian, finance chief Patrick McEniff, and Americas CEO John Yamin – all members of Aryzta's executive management – have tendered their resignations and intend to step down from their respective roles at the end of the current financial year.
Aryzta's board will engage a recruitment firm to identify the "highest calibre candidates" to fill the roles, the company noted.
Late last month, Aryzta issued a surprise profit warning that sent its shares tumbling and prompted some speculation about the future of the company's senior management.
Aryzta also revealed today (14 February) that a strategic review of its joint venture operations has led it to "evaluate investment alternatives" for its 49% stake in French retailer Picard.
Aryzta acquired its minority stake in Picard in 2015. Aryzta has a call option to take full control of Picard and – as recently as September last year – management suggested that while full ownership was dependent on going through certain "stage gates" it remained "very attractive". However, in the statement this morning, Aryzta said: "Net proceeds of any transaction which may monetise Aryzta's interest in Picard would be used to strengthen the Aryzta Group's balance sheet."
Additionally, Aryzta revealed it is adjusting its capital structure to provide "enhanced financial flexibility".
The company noted: "While Aryzta is operating within its existing covenant of 3.5 times net debt to EBITDA, it has agreed to increase the covenant to four times net debt to EBITDA."
The company said in the event that it increased its leverage to 3.5 to four times debt-to-EBITDA financing costs would increase by 40-50 basis points.
"I would like to express our gratitude to Owen, Patrick and John for their contribution in building a unique infrastructure with a very strong franchise in the speciality baking industry. The newly constituted executive management team, together with an improved capital structure, provides stability with an objective to deliver, in time, both performance and growth," chairman Gary McGann said.