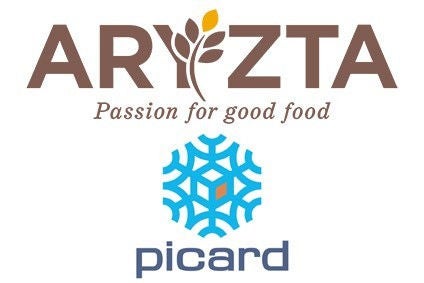 European bakery business Aryzta has agreed to sell the majority of its stake in French frozen food company Picard to a Tunisia-based investment group.
Zurich-based Aryzta, which is listed in both Switzerland and Ireland, is offloading 43% of Picard for EUR156m (US$171.1m), leaving it with a 4.5% share of the business that the company said in a statement would be sold, or "monetised at a later stage".
The buyer is investment house Invest Group Zouari (IGZ), which has submitted a "binding offer". The deal still needs clearance from regulatory authorities but is expected to close in the final quarter, bringing an end to a long saga of trying to dispose of Picard.
While chief executive Kevin Toland is in the midst of a EUR200m cost-cutting exercise to offload non-core assets, Picard being one of them, the price he is getting for the operation is minuscule compared to the EUR451m Aryzta paid back in 2015, albeit not the full holding that is being let go.
However, Aryzta said net proceeds to date from the sale of such assets has reached EUR380m, not enough to pay off all of its debt as part of the cost initiative known as Project Renew. The company also raised EUR800m last year from shareholders, a move which had been opposed by its largest investor Cobas Asset Management.
Alain Oberhuber, a consumer goods analyst at MainFirst Schweiz, said they were expecting a price of around EUR250m for the full Picard stake, while markets were anticipating a figure closer to EUR220m.
"However, vital is that management was able to reduce its high financial leverage further," Oberhuber wrote in a note to clients. "We expect another cash in of around EUR60m from the last non-core asset divestments."
Aryzta, which supplies buns to fastfood chain McDonald's, has made a host of recent asset disposals. Last year, it sold the US-based bakery business Cloverhill, Signature Flatbreads in the UK and foodservice business Rousse Foods in Ireland.
Aryzta said the deal for the Picard stake represents a transaction multiple of 9.2 times reported EBITDA as of March this year. Oberhuber wrote that Aryzta's net debt-to-EBITDA, "excluding the hybrid" will decline from 2.7 times to 2.2, and "including the hybrid ratio" will fall to 5.2 from 5.7.
CEO Toland commented: "The binding offer from IGZ for our interest in Picard represents the earliest practicable opportunity to realise the maximum deliverable value for Aryzta. On completion of this transaction, Aryzta will realise some 85% of its asset disposal objective.
"The steps we have taken in 2019 have established clear foundations on our path towards stability, performance and growth."
See just-food's analysis of Aryzta's strategy: Has Aryzta found right mix to grease recovery wheels?