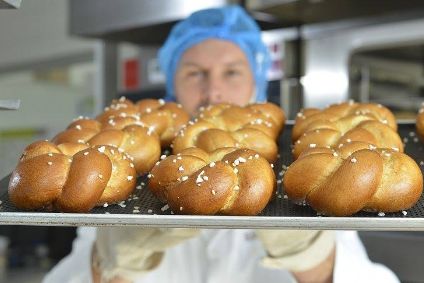 Aryzta has appointed a pair of financial advisors to oversee asset disposals, a firm indication the European bakery business still plans to proceed with streamlining the company under a new board of directors.
US-based investment bank Houlihan Lokey and financial services firm Alantra have been hired for that endeavour.
"Such disposals will allow the company to simplify its business model by concentrating on core markets and core businesses," the Swiss-Irish business said in a statement last night (12 November), echoing the same directive that Urs Jordi was pressing for before he was elected chairman of the board in September.
Aryzta's largest investors, Cobas Asset Management and Veraison Capital, which successfully backed Jordi and a number of other board candidates, had also been urging the company to simplify its business model due to falling sales and profits over the past few years.
Back in April, Aryzta had hired French investment bank Rothschild & Co. to conduct a review of the "strategic and financial options" but no deal has ever materialised.
Aryzta, which counts Europe and North America as its two-largest markets, said last month takeover talks with Elliott Advisors (UK), part of New York-based hedge fund Elliott Management, had concluded without any agreement being made.
"All strategic options will be fully explored in the best interest of the business and all stakeholders," Jordi said at the time amid media speculation that around 20 other external parties had expressed an interest in Aryzta.
The announcement comes ahead of the company's annual general meeting slated for 15 December, with the usual battles over the composition of the board currently in play, despite the existing members only been voted in in September.