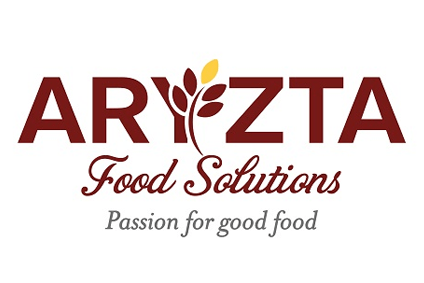 Aryzta has reported declining sales in the first quarter of its year, as the bakery group continued to feel the negative impact of contract renewal issues in North America.
The company said this morning (28 November) that sales fell 3.3% in the three months to 31 October, dropping to EUR962.3m (US$1bn). On an underlying basis, revenue dropped 1.2% in the period and – excluding the impact of customer renewals – comparable sales increased 0.4%.
The company grappled with contract renewal issues last year, which prompted it to report a decrease in annual profits for fiscal 2015/16. At the time, Aryzta reiterated all long-term contracts have now been signed, giving "revenue stability" moving forward.
However, the company said today that the fall in like-for-like revenue was largely accounted for by the 5.7% drop in North American volume, driven by "long-term contract renewal losses".
In Europe, volumes increased 1.8%. The growth in volumes was, however, somewhat offset by a negative price/mix impact of 0.4%, leading to a 1.4% rise in underlying sales.
Aryzta CEO Owen Killian stressed the company's earnings expectations will be supported by lower debt levels and free cash flow generation this year.
"The weaker underlying revenue development reflects the impact of expected contract renewal volume declines in North America, timing of new business listings, as well as a subdued European performance disrupted by consolidation of manufacturing activities in Germany," he said. "The material reduction in total group debt funding costs will provide EPS support for FY17. Our outlook for both free cash generation and for underlying fully diluted EPS remains unchanged."
Alain Oberhuber, an analyst at MainFirst, said the 1.2% fall in organic sales posted by Aryzta was below his estimate of a 0.9% decline. Oberhuber pointed to the relocation of a plant in Germany, as well as the impact of contract renewals with Subway and Tim Hortons in North America.
At Kepler Cheuvreux, analyst Jon Cox said: "Aryzta's Q1 organic sales declined by 1.2% (vs. consensus +0.4%) as flagged contract losses in North America were compounded by timing issues regarding the release of new products. The company reiterated guidance. We expect some pressure on the stock but see the new chairman appointment providing support. Well-respected Irish executive Gary McGann is expected to be appointed as chairman at the company's AGM on 13 December. We expect McGann to provide greater oversight of the long-running management team, which has been criticised in the last couple of years."
Shares in Aryzta were down 0.88% at CHF41.45 at 10:32 CET.
Click here for our analysis, published in September, of Aryzta's results in its last financial year and its outlook for 2017.