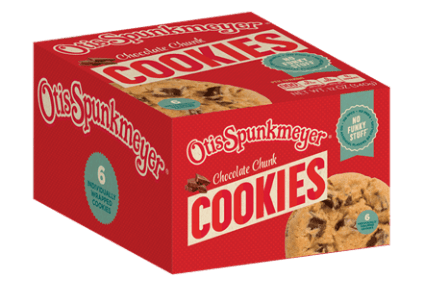 European bakery group ARYZTA is investing an undisclosed amount in a third production line for frozen cookie dough at a plant in North America.
The bakery facility in Chaska, Minnesota, produces Aryzta's Otis Spunkmeyer brand of cookies for retail, convenience and foodservice customers. The new line is expected to be up and running in March and will increase production capacity by more than 40%, the Zurich-based business said in a statement late yesterday (30 January).
Along with creating around 30 new jobs, the added manufacturing capability will enable the company, which is dual-listed in Switzerland and Ireland, to produce "multiple formats and configurations" of cookie dough.
"We are responding to increased demand for our popular Otis Spunkmeyer cookies, as well as custom cookies produced for our customers," said Dave Johnson, the chief executive of Aryzta's North America division. "We are investing to further strengthen our supply chain to better support our customers."
Aryzta has been going through a period of financial uncertainty, booking losses in the last few years, predominately as a result of its underperforming North American business. Late last year, the company raised EUR800m (US$920.2m at today's rate) from shareholders to pay down its bloated debt and finance investments under its three-year Project Renew business strategy, which aims to realise savings of EUR200m.
Chief executive Kevin Toland has offloaded a number of assets in an effort to return the company to growth including its Cloverhill bakery business in the US, Signature Flatbreads in the UK and foodservice supplier La Rousse Foods in Ireland.