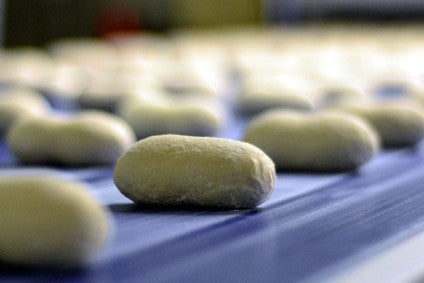 European bakery giant Aryzta has called a report it has received a takeover bid from US fund manager Elliott Management "speculation".
Earlier today, Bloomberg, citing unnamed sources, said Elliott Management has tabled a new offer for the Swiss-Irish manufacturer.
Last month, Aryzta announced talks with Elliott Advisors (UK), part of the New York-based hedge fund, about a potential takeover of the burger buns and croissants supplier had "concluded" without any offer being made.
In September, Aryzta has said it was in "advanced discussions with Elliott about a potential public tender offer for all the outstanding shares of Aryzta", adding: "There is no certainty that those discussions will result in any offer being made. A further announcement will be made if and when appropriate."
Bloomberg said today Elliott had made a bid of about CHF0.80 per share in recent weeks and reaffirmed its interest in Aryzta in recent days. On Thursday, Aryzta's shares, which started 2020 at CHF1.08, closed at CHF0.61.
Approached by just-food, an Aryzta spokesperson said: "We don't have any comment other than this is speculation."
If Aryzta does receive an offer, the company "has a fiduciary duty to communicate that", the spokesperson insisted, adding the group's most recent statement on the matter was on 24 October when it announced the talks with Elliott had ended.
just-food understands Elliott has tabled an offer. The US investment firm is, however, declining to comment.
Yesterday evening, Aryzta announced Kevin Toland, its chief executive for three years, would "cease his role" immediately. Zurich-listed Aryzta did not provide a reason for Toland's departure.
Toland has been continuing the process of his predecessor Owen Killian in offloading assets deemed non-core during his tenure, but two of Aryzta's largest shareholders have been pressing for more, along with calls for a revamped business model to turn around its financial performance.
The former Glanbia executive, who joined Aryzta in 2017, has also overseen a change in the board of directors in recent months which included the appointment of Urs Jordi as chair. Jordi will now sit in the CEO position on an interim basis until a new chief is found.
Aryzta said last week it had hired US-based investment bank Houlihan Lokey and financial services firm Alantra to review potential asset disposals. "Such disposals will allow the company to simplify its business model by concentrating on core markets and core businesses," the Swiss-Irish bakery business said at the time.
just-food has asked Elliott to comment on the latest report.