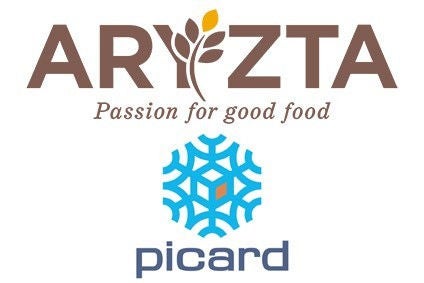 Irish-Swiss bakery business ARYZTA has cut its full-year profit guidance and launched a EUR200m (US$234.4m) restructuring programme after third-quarter earnings dropped amid "weak" market conditions.
Revenues in the three months to 30 April fell 16.8% to EUR811.4m and declined 1.2% on an organic basis, prompting the company to announce today (24 May) that it expects annual EBITDA to be around 9-12% lower than was previously envisaged.
In response, Aryzta has initiated the EUR200m three-year cost reduction plan as it aims to restore "financial flexibility" and improve its asset and cost base.
The moves come just months after the company trimmed its earnings expectations by 15% in January amid a number of key executive changes and the sale of parts of the business, including the Clover US bakery operation and the disposal of a 50% stake in its Signature Flatbreads venture.
Aryzta had also previously said it was mulling whether to dispose of its 49% share in the French frozen-food business Picard, but noted today that dividends from the latter are helping to strengthen its balance sheet.
Alain Oberhuber, a consumer goods analyst and CEO of Germany-based MainFirst Schweiz, said in a briefing note that Aryzta will probably now not sell Picard at a "reasonable" price this fiscal year, estimating that that would be in the region of EUR300m.
Also in today's announcement, Aryzta added that it continued to experience higher input, distribution and labour costs across its business, particularly in the US. And in Switzerland and Germany, the company faced "sustained high butter prices", while consumer spending was "weak" in some European markets, especially in the UK.
Chief executive Kevin Toland has only been at the company a year. And in April it was revealed veteran Dermot Murphy, the CEO of the firm's European operations, would step down in favour of Gregory Skilkas, who was formerly at Unilever and FrieslandCampina.
Toland said today: "Aryzta has identified and is addressing the challenges facing the historical business model and the industry generally, and will stay focused on its core – the frozen B2B bakery market.
"As part of the ongoing process, the group has sold selected loss-making assets, rationalised headcount, and under the new management, put in place a series of efficiency and cost-reduction activities to accelerate performance improvement."
MainFirst's Oberhuber added that the pricing situation in the US is likely to remain "soft" for the next couple of quarters, while "insourcing" in Germany may continue until the third quarter of the 2019 financial year, resulting in lower organic growth rates. In addition, he said the increase in butter prices is going to remain an issue that will hit the firm's profitability.