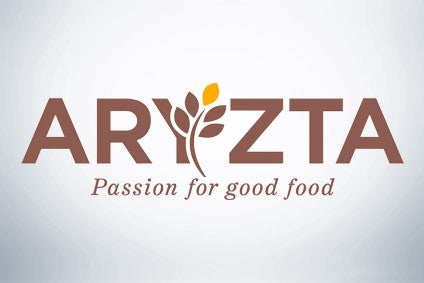 Aryzta has made two appointments to support its asset-disposal plan in pursuit of a simplified business model to turn around the financial performance of the European bakery firm.
Marcus Opitz has been named as chief restructuring officer of the McDonald's burger buns supplier "with responsibility for the disposal strategy", while former board member Armin Bieri, who stepped down this month, will take on the role of chief transformation officer to "lead the strategic reorientation of the core markets and businesses".
Earlier in November, Aryzta hired US-based investment bank Houlihan Lokey and financial services firm Alantra to review further asset disposals pursued by chief executive Kevin Toland, who departed last week after three years heading up the Zurich-based company. CFO Frederic Pflanz announced in August he would step down, with his exit slated for 30 November.
Urs Jordi, who is chairman of the board and acting as interim CEO, said: "We are delighted to welcome Marcus and Armin to their new roles. Together with Jonathan Solesbury, who was recently appointed as interim CFO, they will help deliver change and improvement across the business.
"I reiterate my belief that Aryzta has strong development potential, and we have the resources and ability to win with a focused business model of core markets and businesses, a simplified organisation, and empowered local teams."
Meanwhile, in a separate statement, the Zurich and Dublin-listed business said Elliott Advisors (UK), part of New York-headquartered hedge fund Elliott Management, had removed a condition contained in "a non-binding letter" submitted last week in which the investment firm had "proposed making an offer".
Previous talks with Elliott had concluded in October without an agreement being made.
"Aryzta notes that it has received a letter from Elliott Advisors (UK) Limited withdrawing the condition from its non-binding proposal which could not be satisfied as a matter of fact."
Aryzta, which counts Europe and North America as its two-largest markets, did not elaborate on what the referred to condition was. However, a report in the Irish media has suggested Aryzta's debt is a stumbling block in reaching a deal.
The Irish Times reported this morning (24 November), quoting sources, that Elliott "is not in a position to mount a hostile bid for Aryzta as it needs the bakery group's board to help line up a deal on its EUR1.2bn (US$1.4bn) in debts, which would fall due immediately under a change of control".
The paper's sources said the company is unlikely to pursue a deal with Elliott and instead will press ahead with the sale of non-core assets to lower debt and simplify the business.
"While there has been speculation that Elliott is looking to secure a write-down on what banks are owed as part of its plan, sources said on Monday this is not the case," The Irish Times reported.