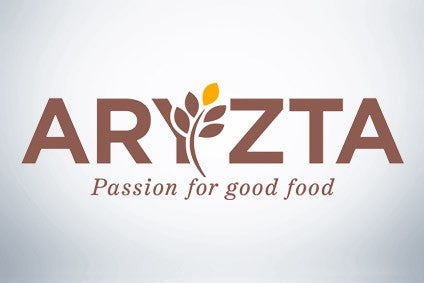 ARYZTA has made a number of executive changes within its struggling North America operations, including a new divisional chief executive, moves the Swiss-Irish bakery business described as a "planned organisational evolution".
Tyson Yu, Aryzta's chief operations officer for North America, has been promoted to chief executive, effective 1 February, and will replace existing divisional CEO Dave Johnson, according to a statement from the dual-listed company. Johnson will now assume the role of non-executive chairman of North America.
And John Heffernan, group chief strategy officer, has been appointed president and chief commercial officer for the region.
North America has been challenging of late for Aryzta, which is in the midst of a three-year transformation programme dubbed Project Renew to return the business to a path of sustainable growth. While some analysts have suggested the company should exit the region to focus on its core European operations, group CEO Kevin Toland has previously emphasised his commitment to North America amid what he has described as a "competitive retail environment" with the rise of private label in the US.
According to Aryzta's most recent full-year results, the North American market accounts for 40% of company revenues and 32% of profits, as measured by EBITDA. Elsewhere, Toland has been in the process of selling off what he calls non-core assets under Project Renew.
Commenting on the appointments, Toland said: "I would like to thank Dave for his leadership and contribution in refocusing our North American business in the past two years, improving our customer focus, restructuring and reorganising the region and successfully launching Project Renew. I am pleased that he will continue to stay involved with the Group.
"Tyson has significant experience in our business in various geographic, operational and functional roles in North America over the past decade. John has been deeply involved in the commercial, innovation and strategy development across the group. I wish them both every success in their new roles."
Most recently, Aryzta has exited its UK foodservice business Delice de France through a management buyout, and in October reached an agreement to sell its majority stake in French frozen food company Picard to Tunisia-based investment group Invest Group Zouari. Other recent disposals include Cloverhill, Signature Flatbreads and La Rousse Foods.