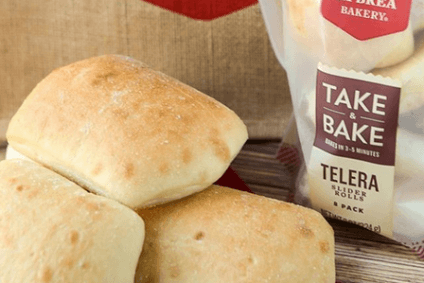 US firm La Brea Bakery is installing automated bagging equipment at a site in Los Angeles as part of a "long-term investment" by parent company ARYZTA, the European bakery major.
The undisclosed investment at the Van Nuys bakery will support "brand growth and expansion" for La Brea's Take & Bake line of pre-baked artisan breads sold through retailers as demand has increased during the coronavirus pandemic.
La Brea is installing an automated bagging line because consumers are seeking sealed packaging to ensure safety amid the outbreak, it said in a statement.
"Optimising the bakery lines at the Van Nuys facility is a long-term investment for Aryzta, and a move that aims to bolster company development in a more efficient way for future growth and expansion, specifically through the installation of in-line bagging automation to the Take & Bake artisan bakery lines," the statement read.
"In this way, Aryzta and La Brea Bakery are positioning the brand for future growth by investing in bakery infrastructure."
La Brea plans to add to its Take & Bake line of French baguettes, dinner rolls, whole grain loaves and Ciabatta sandwich rolls "early" next year with "additional innovative varieties", the company said.
Aryzta is in the middle of a strategic review under chief executive Kevin Toland amid pressure from its major shareholders to simplify the business, which has been struggling financially for some time, particularly in North America, its second-largest market after Europe. Last week, a new chairman was elected to head up the Aryzta board, along with a new set of directors.
just-food analysis: Aryzta's options in wake of investor battle