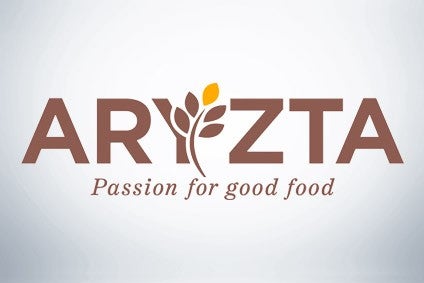 ARYZTA has provided an update on the actions the Swiss-Irish bakery business has taken during the coronavirus crisis, including a pause in production at certain plants in Europe and North America, and the suspension of new projects under its turnaround programme.
Since mid-March, the company said it had taken "immediate and decisive action to maximise cash and reduce costs", and has suspended future capital expenditure for the time being. Aryzta added it had accrued "savings versus plan" of EUR50m (US$54.6m).
In addition, around 30% of the workforce has been furloughed, including temporary staff, while management and the board of directors have agreed to take cuts in salaries and fees, Aryzta said in a statement today (4 May).
As of the end of April, three of the company's facilities in Europe and five in North America had paused production. It is also temporarily closing production lines within bakery plants to reduce capacity in line with demand.
Back in March, Aryzta said it was expecting a "material impact" on its business, and noted how its foodservice operations had been hit hard by Covid-19 amid government lockdowns and the closure of hospitality industries such as restaurants and hospitals. At the time, the company said two of its smaller plants in Europe had closed and the firm was evaluating operations at other sites.
Today, Aryzta also said future Project Renew programmes – a three-year cost-savings strategy launched by chief executive Kevin Toland in 2017 – will be postponed in terms of those that would require further cash to implement.
For salaries, the executive management committee will take a 30% pay cut over three months and the wider leadership team will see a 15% reduction. The board has agreed to lower its fees by 30%, with all the cuts implemented since the beginning of April.
Aryzta's statement today led with a note stating the company had "received the requisite consent of the majority of its lenders for an amendment of its financial covenants", adding: "An agreement to formally implement the amendment is expected to be executed shortly."
It continued: "The amendment shall apply to the forthcoming two covenant tests relating to the annual financial statements as of the end of July 2020 and the interim financial statements as of the end of January 2021."
The company add its net debt-to-EBITDA ratio "shall be lower or equal to" six times, and the net interest coverage ratio "shall be greater" than 1.5 times. It said the company currently holds liquidity of more than EUR385m, up from EUR360m on 24 March.