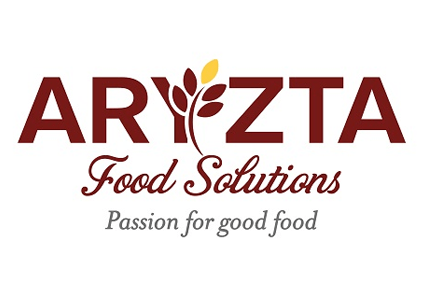 ARYZTA, the bakery group, has reported an increase in revenues for the first quarter of the year, as boosts from foreign exchange and M&A offset a fall in underlying sales.
In a update for the period ended 31 October, Aryzta said sales rose 6.1% to EUR995m (US$1.1bn).
However, sales were propped up by a 5.8 percentage point gain from currency fluctuations and a 0.7 point contribution from acquisitions. Underlying sales dipped 0.4%.
In Europe, underlying sales rose 5.5% thanks to growth from its bakeries division.
However, Aryzta's operations in North America saw their underlying sales fall 5.6%.
Aryzta said its performance in Europe reflected "a continuation of the strong growth of large customers directly serviced by Aryzta's well-invested European bakery network".
The company said its food solutions in Europe "improved" in the quarter while convenience and independent retail customers served by the unit continued to face "challenging market conditions".
Aryzta insisted the result in North America was an improvement on the fourth quarter of its last financial year. It said it still does not expect sales to return to positive territory until the second half of its financial year.
"Improved utilisation and volumes are required to offset the negative operating leverage experience reported in FY 2015. Aryzta will invest further in marketing and innovation in FY 2016 to ensure future relevance and success. The benefit of this investment will be seen in greater brand penetration and underlying revenue growth going forward," the firm added.
MainFirst analyst Alain Oberhuber said he believed the recent performance of McDonald's – a key customer for Aryzta – could the bakery supplier's boost near-term results.
"We believe that the recent performance of McDonald's, with a Q3 organic growth rate of +4%, will have a positive impact on Aryzta in the next quarters. McDonald's is Aryzta's main client and generates an estimated 10% of total revenues."
Aryzta CEO Owen Killian said: "Underlying revenue development was satisfactory in Q1. In Europe, [the] bakeries [division] continued to outperform while Aryzta food solutions remains weaker due to some channel weakness as previously discussed. Our North American business is still digesting the impact of the capacity optimisation programme which commenced one year ago and also the impact of some supply chain contract renewals. We are focused on building the business by unlocking the innovation potential across our customer base. Consumer sentiment is positive in North America where we are encouraged by the initial consumer feedback to our renewed focus on our brands particularly La Brea Bakery and Otis Spunkmeyer. Consumer sentiment is more muted in Europe although our business in Ireland and the UK returned to growth in the period."
Underlying sales from Aryzta's rest of the world unit rose 2.2%.