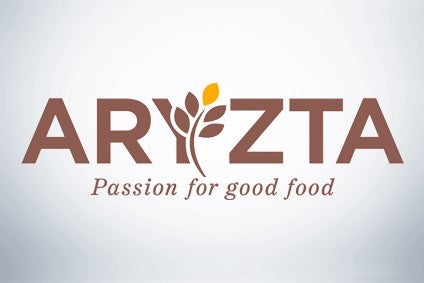 Swiss-Irish bakery business Aryzta this morning (18 August) announced it is sticking with its candidate for chairman of the board despite the rejection of nominee Andreas Schmid by its largest shareholder group.
"The board believes Andreas Schmid's highly effective board leadership is in the best interests of Aryzta and all its stakeholders," the company reiterated in a statement, adding that it also rejects a proposal by Cobas Asset Management and Veraison Capital to remove current CEO Kevin Toland from the board.
"Any diminution of his leadership, role or authority increases business risk, and is not considered to be in the best interests of Aryzta," the Zurich-based company said. "His leadership is integral to the business as it continues to manage through the Covid-19 crisis and provides effective executive representation at board level."
Back in May, Cobas and Veraison, which are pressing for a simplified business model at Aryzta to turn the struggling company around, had put forward food industry veteran Urs Jordi as chairman, along with Armin Bieri and Heiner Kamps as board member candidates. And they also called for the removal of four board members – Gary McGann, Dan Flinter, Annette Flynn and Rolf Watter.
McGann has already agreed to step down as chairman and board member but Aryzta said this morning it would reject the proposal to remove Flynn.
"The importance of her role as chair of the Audit Committee has increased given the resignation of Frederic Pflanz as CFO [announced earlier in August], the recent election of new auditors at last year's AGM and the challenging circumstances arising from Covid-19," Aryzta said.
It added: "In addition, the board proposes the election of Jim Leighton, Tim Lodge and Andreas Schmid as members of the Remuneration Committee following the resignations of Gary McGann, Dan Flinter and Rolf Watter from the board of directors and the Remuneration Committee."
Meanwhile, Aryzta said today it would "support two of the shareholder group's candidates provided they have suitable qualifications and experience and observe a nominations process, which is fully consistent with internationally recognised standards and good governance practice".
However, the bakery company said it cannot support any of the group's candidates because protocols have not been followed.
"The nominations process is rooted in a desire to appoint board members who will provide the most independent and effective leadership for Aryzta," it said. "To date, the shareholder group has refused to submit any of its candidates for evaluation through either an established or modified nominations process.
"Therefore, the board cannot support any of the candidates proposed by the shareholder group."