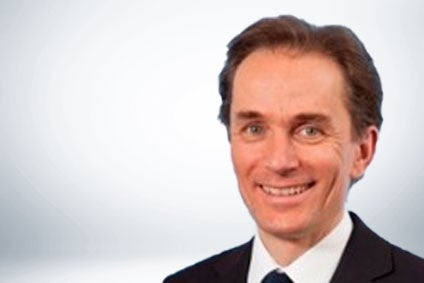 Aryzta, the European bakery firm that has been mulling over takeover proposals for months, has put forward its board candidates ahead of its annual generating meeting in December, including the re-election of recently-installed chairman Urs Jordi.
The company's board has also proposed the re-election of Luisa Delgado and Heiner Kamps but has decided not to put up existing members Mike Andres, Greg Flack, Jim Leighton, Tim Lodge and Alejandro Legarda Zaragüeta for consideration at the AGM slated for 15 December.
Armin Bieri, a former CEO of Hiestand/Aryzta Switzerland and the CEO of Aryzta Food Solutions Asia Pacific, who was elected to the board in September along with Jordi and Kamps, is stepping down from the board with immediate effect "for private reasons", the Swiss-Irish bakery firm said in a statement this morning (6 November).
Jordi, Kamps and Bieri were all candidates backed in September by Aryzta's largest shareholders, Cobas Asset Management and Veraison Capital, which together hold around 20% of the company and have been pushing for a change in business model due to falling sales and profits over the past few years.
It emerged earlier this week Cobas did not favour the re-election of Andres, Flack, Leighton and Lodge, along with another Aryzta shareholder, London-based asset manager Lodbrok Capital.
Lodbrok also supports the re-election of Jordi as chair and board member, as well as Bieri, Kamps, Zaragüeta and Delgado as members of the board, along with two new candidates Gordon Hardie and Jörg Riboni.
Aryzta acknowledged those proposals in this morning's statement.
Last month, Aryzta said takeover talks with Elliott Advisors (UK), part of New York-based hedge fund Elliott Management, had concluded without any agreement being made, an outcome welcomed by Veraison, while it is understood chairman Jordi was also against the bakery firm falling into the hands of the investor.
"All strategic options will be fully explored in the best interest of the business and all stakeholders," Jordi said at the time amid media speculation that around 20 other external parties had expressed an interest in Aryzta.