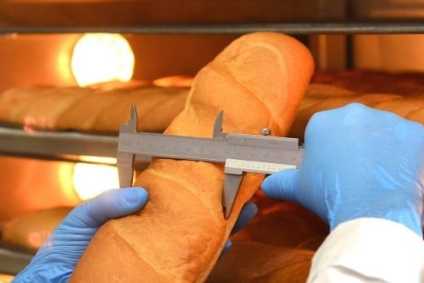 A sale of struggling European bakery business Aryzta is said to be still on the cards with US-based peers Flowers Foods and Hostess Brands reportedly among potential buyers.
The Irish Times reported this morning (21 August), quoting unnamed market sources, that along with Flowers and Hostess, Japan's Yamazaki Baking and Mexican bakery firm Grupo Bimbo may be interested in acquiring Aryzta, which is under pressure from its two-largest shareholders to revamp the board in an effort to revitalise the business.
Back in April, Aryzta, which is listed in both Switzerland and Ireland, hired French investment bank Rothschild & Co. to review strategic options for the company, including a possible disposal. Despite selling off around EUR380m (US$450.6m) in non-core assets and raising EUR800m from the equity market in 2018, Aryzta has still failed to turn the company around, particularly in its key North American market where it has struggled for some time.
The Irish Times' sources have also suggested Aryzta will not be the subject of a piecemeal sell-off of assets, an option previously touted in the investment community, and that the speculated interest is for the entire issued share capital of the company.
A spokesperson for Aryzta said the company had nothing to add when contacted by just-food.
It is now in a battle with Cobas Asset Management in Spain and Switzerland-based asset manager Veraison Capital, which together hold more than 20% of the company, in coming to an amicable agreement on the make-up of a new board. Aryzta has nominated former Barry Callebaut man Andreas Schmid as its candidate for chairman, a nominee rejected by the shareholders, who have put forward Urs Jordi as their pick. They have also called for an additional EUR600m in asset disposals to streamline the business.
Jordi is a former head of Aryzta's European division and the ex-CEO of Hiestand Holding, the business that merged with IAWS Group plc in 2008 to form Aryzta.
But earlier this week, those same shareholders suggested the strategic review "has been completed without an acceptable offer for the company being made".
In July, Aryzta said it had received "unsolicited interest" in the business from third parties ahead of an extraordinary meeting scheduled for 16 September, the timing of which was put back from an earlier date in August and again criticised by the shareholder group as a "delaying tactic".
And it emerged in the media earlier this month that Canada-based manufacturer and retailer George Weston was considering whether to put in a bid for Aryzta, while private-equity firms Apollo Global Management and Cerberus Capital Management were also said to be eyeing the business.
Today, the Irish Times said its sources had noted how the company's position regarding an acquisition deal had not changed and that it would be obliged to update investors if there had been a shift in position.
Meanwhile, Arytza is embroiled in a debate with the two major shareholders over the composition of the board post the EGM. Existing chairman Gary McGann has already agreed to step down, while Schmid is due to stand for election at that meeting.
Cobas and Veraison have also nominated Armin Bieri and Heiner Kamps as board member candidates and called for the removal of other existing members Dan Flinter, Annette Flynn and Rolf Watter. Aryzta has indicated it would be willing to accept those two board proposals as long as they follow the appropriate protocols.
Bieri was also a former CEO of Hiestand/Aryzta Switzerland and the CEO of Aryzta Food Solutions Asia Pacific. Kamps, meanwhile, is the founder of German bakery chain Kamps and went on to be a co-owner in the fast-food chain Nordsee and was also once CEO and chairman of the Müller Dairy Group.