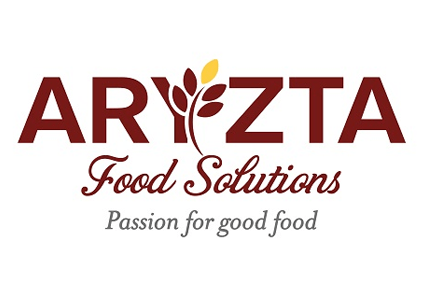 ARYZTA is to sell its 50% stake in its Signature Flatbreads venture as the Swiss-Irish bakery group's moves to offload non-core businesses and using the proceeds to pay down debts continues.
The company spun out its flatbread operation into a joint venture with UK-based Signature International Foods back in January 2015.
Today (12 March), as it announced its half-year results showing a 6.3% decline in revenue and a 53.5% decline in net profit, Aryzta said it is planning to sell that stake to its partner for approximately EUR34m (US$41.8m).
"This disposal is consistent with Aryzta's strategy to focus on its frozen B2B bakery operations and exit non-core businesses. The transaction is expected to be completed during Q3 FY18 and the associated proceeds will be used to reduce net debt," it said.
Signature Flatbreads produces Indian breads, as well as flatbreads, tortillas, pizza bases and pitas in the UK and India.
Aryzta is also looking at the possibility of selling its 49% stake in French frozen-food retailer food platform Picard but that needs to be ratified by joint venture partners.
"While Picard is not considered part of Aryzta's long-term strategy and progress continues to be made on the sale process, disposal of the group's investment is currently only possible with agreement of both joint venture partners," it said.
Last month, Aryzta completed the disposal of its Cloverhill Chicago and Cicero facilities in the US for EUR57m while in January it sold its Dublin-based La Rousse Foods foodservice business to local retailer Musgrave.
In a post-results webcast, CEO Kevin Toland said: "We're on-track to deliver our full-year target of generating at least EUR450m in disposal proceeds. We've realised EUR140m year-to-date. Proceeds from disposals will be applied to debt reduction."
He added: "It's been an active period. We sold La Rousse Foods in January. In February, we sold our two Cloverhill facilities in the US. In March, we've agreed the sale of our Signature Foods JV to our JV partner. We continue to work towards our full-year disposals target and other disposal processes are underway and advancing."
Signature International Foods' main shareholders are brothers William and Charles Eid. In a statement on the deal with Aryzta, William Eid said: "Aryzta helped us to transition from a medium sized business to a larger organisation, employing many hundreds of people. As we become a family business once again, we will retain the disciplines required to support our growth, whilst building on our passions and the drive for innovation we have become recognised for."