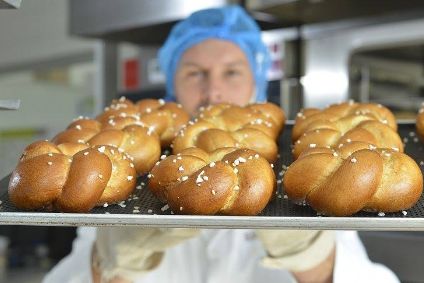 The largest shareholders in ARYZTA have criticised comments by the Zurich-based bakery firm suggesting their board candidates were not willing to participate in a formal succession process as they conclude a strategic review has failed to find a buyer for the struggling business.
Cobas Asset Management in Spain and Veraison Capital of Switzerland, which together own more than 20% of the dual-listed bakery firm, have for months been pressing for a change in its business model and a revamp of the board to drive a turn around in the company.
However, yesterday (18 August), Aryzta rejected their board proposals on the grounds they "refused to submit any of its candidates for evaluation through either an established or modified nominations process".
But this morning, the shareholder group contested that suggestion.
Back in May, Cobas and Veraison had put forward food industry veteran Urs Jordi as chairman, along with Armin Bieri and Heiner Kamps as board member candidates. And they also called for the removal of four existing members – Gary McGann, Dan Flinter, Annette Flynn and Rolf Watter. McGann has already agreed to step down as chairman, while Aryzta is backing former Barry Callebaut man Andreas Schmid to take that role.
Reacting to yesterday's comments, the group said: "The board of directors of Aryzta once again made misleading statements, suggesting Urs Jordi, Heiner Kamps and Armin Bieri were not willing to participate in a formal evaluation process. In a letter dated 30 July 2020, the three candidates explicitly assured the current board of directors that they would be available for discussions with the Nomination Committee and the members of the board of directors who have not handed in their resignation.
"The offer was repeated in a conference call with Gary McGann and Jim Leighton on August 10. It is inexplicable that the offer was ignored by the board of directors of Aryzta."
Leighton is one of the nominees selected by Aryzta, along with Tim Lodge and Schmid as members of the Remuneration Committee.
Meanwhile, Cobas and Veraison have concluded that a strategic review, launched earlier this year under the guidance of French investment bank Rothschild & Co., "has been completed without an acceptable offer for the company being made". The review was intended to evaluate all options for the business, including a potential sale.
In July, Aryzta said it had received "unsolicited interest" in the business from third parties ahead of an extraordinary meeting scheduled for 16 September, the timing of which was put back from an earlier date in August and again criticised by the shareholder group as a "delaying tactic".
And it emerged in the media earlier this month that Canada-based manufacturer and retailer George Weston was considering whether to put in a bid for Aryzta, while private-equity firms Apollo Global Management and Cerberus Capital Management were also said to be eyeing the business.
Cobas and Veraison offered their perspective this morning as a deal has so far failed to materialise, with a suggested air of confidence that they will prevail with their board candidates at the EGM in September.
"This can now be the start of an independent transformation of Aryzta driven by the bakery industry expertise and proven leadership skills of the candidates proposed by the shareholder group," they said. "With the support of shareholders, the proposed independent candidates – Urs Jordi, Heiner Kamps and Armin Bieri – will be able to contribute immediately to the strengthening of Aryzta after the extraordinary general meeting on September 16.
"They represent a new chapter in the company's history and are committed to creating shareholder value and taking the interests of all stakeholders into account."

Surveys for just-drinks/just-food Surveys for just-drinks/just-food 100% 10
Screen reader support enabled.