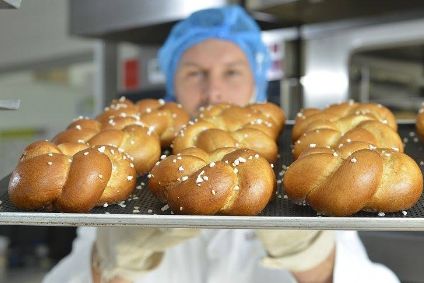 An investor group calling for a board shake-up at Swiss-Irish bakery business ARYZTA has reportedly dropped a demand for chief executive Kevin Toland to step down from the committee if he agrees to their previously proposed board reshuffle.
The Irish Times reported on Saturday (27 June), without saying where it obtained the information, that Swiss-based investment fund Veraison and Cobas Asset Management in Spain are still calling for Toland's removal from the board so he can focus on his executive management functions, a move the newspaper said is in line with Swiss corporate governance standards.
Veraison and Cobas put forward their board candidates in May, including Heiner Kamps, who together with the two other investors now own a combined 18.4% of Aryzta. Veraison and Cobas have previously called for the bakery business to reduce complexity in the firm, which later announced it had launched a yet-to-be completed new strategic review aimed at turning around the struggling company. It has hired Rothschild & Co. to review options.
Aryzta had also previously bowed to the investor demands to hold an extraordinary general meeting (EGM), which has been agreed by the company and is scheduled for mid-August.
In a statement dated 12 June, both Veraison and Cobas said holding the EGM in August amounted to "delaying tactics".
"The deliberate delay of the extraordinary general meeting leads to the unacceptable situation that the strategy review announced at short notice on 13 May 2020 should be completed before the extraordinary general meeting and thus before a comprehensive renewal of the board of directors," the statement read.
It continued: "Since 2017, the existing board of directors has failed to set the right strategic course to focus and reduce the complexity of Aryzta. This has led to enormous value destruction for shareholders. It is unacceptable that before a renewal of the board and without taking all stakeholders into account, the strategy review, neglected for a long time, is now to be concluded on short notice with an investment bank. Under no circumstances can this be in the best interests of the company."