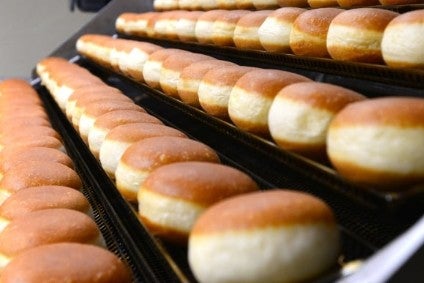 ARYZTA said talks with Elliott Advisors (UK) about a potential takeover of the European bakery group have "concluded" without any offer being made, an outcome welcomed by one of the firm's largest shareholders.
Discussions with Elliott Advisors, part of New York-based hedge fund Elliott Management, have been going on for weeks under what were believed to be exclusive talks while other potential bidders were sitting in the background. That exclusivity period ended last week, according to a report in the Irish press, which had claimed, without providing sources, Aryzta had been approached by almost 20 other interested parties.
Urs Jordi, the chairman of the Aryzta board, who was recently appointed amid a board reshuffle backed by the company's two-largest shareholders – Veraison Capital and Cobas Asset Management – said in a statement that "all strategic options will be fully explored in the best interest of the business and all stakeholders".
Veraison and Cobas have been pressing for a change in Aryzta's business model to improve the financial fortunes of the debt-laden Swiss-Irish bakery business after three years of waning revenues and profit losses.
Takeover talks with Elliott Advisors had been taking place amid speculation over the future of the company and whether it might be taken over, whether parts of the business would be sold off or whether it would exit certain geographical regions such as North America, where Aryzta has been struggling for some time.
Jordi added: "The board of Aryzta will proceed to select the optimum option to bring the company forward sustainably. This is an important step in the process to implement the necessary changes to deliver sustainable improvements in Aryzta. Our plans will be presented at the upcoming AGM."
The timing of the annual general meeting was disclosed by Aryzta this morning (26 October) and is scheduled for 15 December, yet another delay in deciding the future course for the company, although Veraison has suggested there could be other developments before the AGM.
Veraison "is looking forward to further positive news until the annual general meeting," it said in its own responsive statement to the end of talks.
The Irish media report last week had suggested there was a split among board members over a potential offer from Elliott Advisors, namely from five existing non-executive directors, while Jordi and two other board members were keen to engage with other potential bidders.
Veraison continued: "Veraison Capital welcomes the termination of Aryzta's negotiations with Elliott Advisors (UK). This finally clears the way for the company to successfully pursue an industrial solution under the new leadership and to take advantage of the available options."