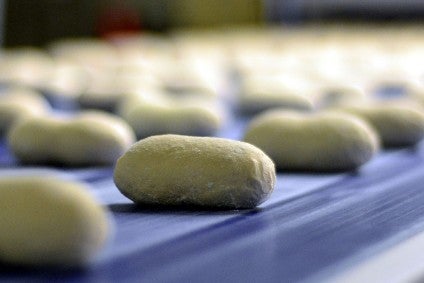 Aryzta has rejected a takeover proposal from Elliott Advisors (UK) and announced a drawn out strategic review of the European bakery business will culminate in the disposal of its North and Latin American operations.
Zurich-based Aryzta, which is listed in both Switzerland and Ireland, said it will now focus resources on the European and Asia-Pacific markets. It is already engaged in talks with interested parties over the North and Latin American parts of the business, which are "progressing well", according to a statement late on Friday (18 December).
Of the EUR2.93bn (US$3.57bn) in revenues generated by Aryzta in the financial year to 1 August, North America accounted for 43% and Europe 48%. The rest of the world division, which includes APAC, made up the remainder. Earlier in December, the bakery business had already announced the disposal of its take-and-bake pizza business in North America to US-based private-equity firm Brynwood Partners.
With a new board in place following the 15 December annual general meeting, including the reappointment of Urs Jordi as chairman and member, Aryzta said the board had "unanimously" rejected the approach from Elliott, which is part of New York-based fund manager Elliott Management. The decision was taken "in line with its fiduciary duties and in the interests of all stakeholders".
Prior to the now completed talks with Elliott, Aryzta had also previously been in negotiations with the fund manager but they were called off in October without an agreement being made.
Aryzta has seen its sales and profits dwindle in the last few years, and has also accumulated a substantial debt pile, with former CEO Kevin Toland, who left the company in November for no specified reason, instigating the disposal of non-core assets. In the meantime, its two largest investors – Cobas Asset Management and Veraison Capital – had been calling for more disposals, and have pressed for a simplified business model to turnaround the company.
The bakery business supplies buns to McDonald's and also serves quick-service restaurants and other foodservice customers, as well as retail clients and a private-label offering. The company added on Friday that it has also "received a high number of expressions of interest for various other parts of its portfolio".
"Aryzta has had a tumultuous few years. It is clear from the feedback from all our stakeholders (shareholders, customers, suppliers, lenders, and employees) that it has been a painful, uncertain and destructive period for all. The newly formed board is committed to bringing this chapter in Aryzta's history to a close," the company said in Friday's statement.
"The last three months have confirmed shareholders' desire to get Aryzta finally back on track and our two-part plan is already in the process of being executed. First, the preparation for the disposal of selective businesses to reduce the company's indebtedness is in progress.
"Secondly, we have taken the first steps to improve the remaining business's performance to at least peer-equivalent operational and financial metrics."
Aryzta said it expects to "secure sufficient proceeds to significantly reduce debt levels over the next six to nine months" as the board implements a "new strategic plan". The company's 2020 annual report indicates debt levels stood at EUR1.01bn at the end of the last fiscal year.
Going forward, Aryzta said it plans to reduce overhead costs in Europe and APAC by 25% by the end of next year as "we move to a multi-local, lean, and more agile business model".
"The process to remove central costs has already started as we simplify operations and make local and country management responsible for all their costs and profit delivery targets. This will also result in improvements in our customer engagement experience through faster decision-making, shorter new product innovation lead times, improved customer service, and enhanced quality control responses," Aryzta said.
It has laid down a minimum target to boost the EBITDA margin from 9% to around 12.5%, which it classes as the "peer median level", within the next two years.
"We also envisage a return to sustainable organic growth over the next two to three years as our locally empowered business model improves its innovation power and new contract win rate," Aryzta noted.
And the bakery company said the availability of a Covid-19 vaccine "significantly improves the fiscal year 2021 prospects for a strong recovery in our foodservice financial performance, which has been severely negatively impacted by the ongoing range of government restrictions across all our markets".
"The board remains confident that our strategy of simple, practical, and prudent measures will enhance value for all of Aryzta's stakeholders," it concluded.