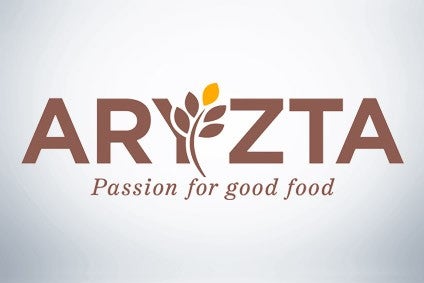 ARYZTA has revised its profit-margin outlook for the Swiss-Irish bakery firm's struggling North American division after a drop in the group's first-half revenue.
While the company said today (10 March) its transition to a business focused purely on the frozen bakery category is now complete under Project Renew – a three-year cost-savings programme launched under chief executive Kevin Toland in 2017 – Arzyta warned EBITDA for the North American division was "significantly behind" in the six months ended in January.
The company, which is listed in both Switzerland and Ireland, revised its "near- to medium-term" outlook for the underlying EBITDA margin for North America to high single digits as organic revenues for that division declined 5.3% to EUR704m (US$801.7m) based on a group result of EUR1.66bn, which represented a drop of 2.5%.
The EBITDA margin for North America fell to 6.6% from 6.8%, while Europe edged up to 12.5% from 9.6%. The margin for the rest of the world was unchanged at 15.6%.
North America accounts for just under half of Aryzta's group revenues and Toland has resisted calls from some analysts to exit the region after underperforming for some time. But Europe also performed poorly, with organic revenues down 2% at EUR807m. The rest of the world was the standout, with revenues up 8.6% at EUR144.9m.
Toland said today: "North America, while reporting sequentially improved revenue, is behind in terms of its EBITDA outcome. Factors impacting North America profitability are being addressed and we expect an improved performance in H2."
Aryzta also reported a non-cash impairment charge of EUR898m – EUR461m from "strategic disposals" and EUR437m from a "North America goodwill write down". It reported an IFRS operating loss of EUR597.2m but underlying net profit of EUR34.4m.
Under Project Renew, Toland has disposed of what he has previously called non-core assets, most recently the UK foodservice business Delice de France through a management buyout. And in October, the company reached an agreement to sell its majority stake in French frozen food company Picard to Tunisia-based investment group Invest Group Zouari. Other disposals include Cloverhill, Signature Flatbreads and La Rousse Foods.
EBITDA at the group level climbed 22.5% to EUR100.6m, including IFRS16, but North America saw a 4.4% decline to EUR46.5m. The rest of the world rose 9.2% to EUR22.6m.
On a brighter note, Aryzta said its net debt has dropped to the lowest level since 2013, with leverage further reduced to 1.96 times from last year's 2.43 times.
Toland added: "We continue to expect to deliver underlying EBITDA growth for FY20, excluding effects of IFRS16, as the overall business stabilises and the benefits of Project Renew are further realised."