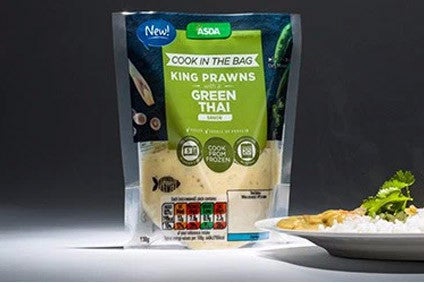 Asda has launched a frozen fish in sauce range in "first-to-market" packaging that allows the fish to be oven cooked or microwaved while still in its pouch.
The packaging was produced by TCL and took 12 months to develop. It is suitable for microwave and conventional oven cooking up to 200°C. The pouch can also be stored as frozen.
Markus Jarvstrom, technical director at TCL, said: "This is a technically complex and innovative product that we expect to transform how certain foods are packed. This new product offers a real alternative for products such as sauces, ready meals and soups currently sold in rigid plastic and glass packs. It reduces packaging and waste and is recyclable at appropriate facilities."
just-food understands Asda is targeting a "wide consumer base" presenting the pouches in single serve offerings as it allows consumers to utilise them during lunch or as snacks or main meals.