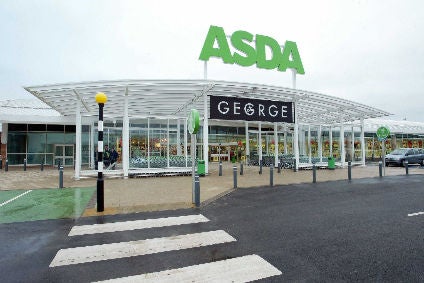 Asda is the worst of the UK's big four grocers when it comes to treatment of suppliers, a survey has revealed.
It is the second year in a row Asda – which is intending to merge with fellow big four supermarket Sainsbury's – has topped the table for the wrong reasons.
The survey of more than 1,000 grocery suppliers, carried out by YouGov on behalf of the Groceries Code Adjudicator (GCA), found some 8% of Asda's suppliers said the retailer "rarely" or "never complied" with the Grocery Supply Code of Practice.
Walmart-owned Asda's performance has actually improved since last year when that figure was 11% but the survey will still make grim reading for its bosses.
Asda was ranked in eighth place in the watchdog's overall survey of ten retailers with an annual UK groceries turnover of more than GBP1bn ($1.3 bn).
News agency Reuters quoted Asda's response to the survey results. It said: "We remain determined to improve even further and build on our strong partnership with our suppliers."
Tesco was the best performer of the big four with 3% of suppliers criticising its performance, Sainsbury's was next with 5% and Morrisons third with 7%.
The survey found discounter Aldi was the most compliant across the wider industry for the fifth year in a row.
The findings were released at the GCA's annual conference held in London yesterday (25 June) and the organisation said it was pleased with the results overall.
The adjudicator, Christine Tacon, said: "My 2018 survey tells a very positive story and it is no coincidence that the four most-improved retailers this year have each faced increased GCA scrutiny and heightened levels of GCA engagement through investigations and case studies. Indeed, I am delighted to report significant improvements across all regulated retailers."
On Asda's performance, she told reporters: "Asda have put in a lot of processes and I think that's only just starting to come through."