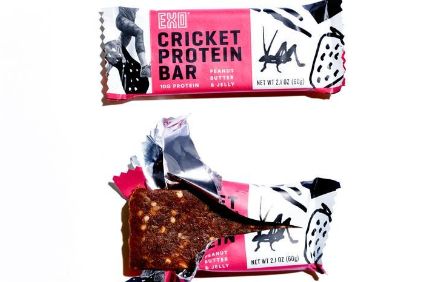 Aspire Food Group, a US social enterprise specialising in farming insects for food, has acquired Exo, a Brooklyn-based company that produces cricket-based protein bars.
Austin, Texas-based Aspire suggests the deal, for an undisclosed sum, creates a farm-to-table insect protein company.
Aspire said it will integrate Exo's product line into its data-driven farming operations and supply chain to create new products and fuel the future growth of both customer bases, and the larger industry in general.
Exo's existing products, including the company's flagship food bars, will continue to be available for purchase through Exo's website, and all Aspire-produced products will become part of the Exo brand following the deal.
Aspire's cricket-based protein powder, Aketta, will now be the key ingredient for all of combined product lines.
Aspire CEO Mohammed Ashour said: "By joining together under one enterprise and seizing on the opportunity for vertical integration, we are taking Aspire and our newly acquired brand, Exo, to the next level.
"With Exo's products and community and Aspire's farming technology leadership, we are greatly reinforcing our pioneering position within this rapidly emerging industry,
"This is a giant leap forward for the whole edible insect industry."
Aspire said the acquisition marks the next step in its journey as a leader in the alternative protein market in general and the edible insects market in particular.
The company opened a 25,000-sq ft R&D and farming centre in Austin last year.