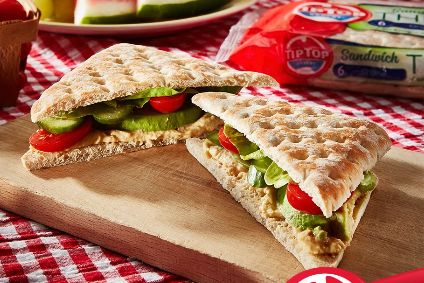 Australia has not seen a post-lockdown "consumer recession", the chief executive of Associated British Foods has said, giving the company hope of similar trading conditions elsewhere when other countries more fully emerge from Covid-19 lockdowns.
Speaking to analysts after ABF published its first-half financial results, CEO George Weston was asked what trends the business was seeing in Australia, where it sells brands including Tip Top bread, Don cooked meats and Twinings tea.
"Two things I think to call out. The first one is the return to much more normal levels of volume in foodservice, led by QSR – quick-service restaurants – in particular, where we have good representation both with Tip Top and Don. Then the second thing that we're seeing is – well, what we're not seeing, which is recession," Weston said.
"The absence of a recession in Australia – which I thought was a nailed-on certainty – I think is giving us oxygen in our more premium-priced businesses. I think if we were sitting together six months ago, I think John and I would have said we're going to have the mother and father of all recessions around the world and Twinings in particular is going to have a miserable time of it because of that. And we're not seeing that at all – and I think we're more likely to have a consumer boom than a consumer recession."
In the 24 weeks to 27 February, revenue from ABF's global grocery business rose 9% to GBP1.83bn (US$2.54bn), with higher demand through the retail channel offsetting pressure on sales to the foodservice sector. On a constant-currency basis, revenue was up 8%. The company said the "adjusted operating profit" from its grocery arm increased 5% to GBP199m.
ABF's business in Australia saw "market share gains" for its Tip Top bakery business and "substantially increased volumes" for its Yumi's unit. By contrast, the group's Don meats operations in Australia were affected by government Covid-19 restrictions, Weston said.
"The only difficult part of the entirety of our business in Australia and New Zealand has been the consequence of the Victorian Government putting very severe restrictions on all meat producers in Victoria during lockdown, not just us but the whole industry," he explained. "We were very restricted, when we were allowed to be opened, in the volumes that we can produce and the staff we could employ, and we have lost business as a consequence to other Australian states, which will take a little while to come back, although we're working on it."
The company's AB World Foods arm "is growing well internationally", Weston said. "It's had a very encouraging period in the United States, where we think the interest in Indian food is increasing quite quickly." Profits from ABF's Mazola edible oil business, meanwhile, came under pressure from commodity costs.
Speaking to just-food, ABF finance director John Bason said the company expects annual profits from its grocery business to fall. "I don't think profit will be up," he said. "It's a softer second half than we had in the first half. I think we will see volumes lower and that's lapping the bigger volumes of last year and then the other thing that we've highlighted is corn oil costs in the United States. We've seen a big ramp-up in those and the effects of that we'll see in the second half."
In December 2019, ABF acquired Al'Fez, a UK-based brand inspired by north African and Middle Eastern foods, from Elondale Ltd, trading as First Quality Foods. Last year, the group bought Larodan, a Swedish manufacturer and international marketer of research-grade lipids to help the company "better serve" the pharmaceutical, nutritional and industrial market sectors, ABF said in its earnings statement.
Asked about ABF's acquisition strategy on the call with analysts, Weston said the pressure on cash flow brought about by the closure of the group's clothing retail business Primark during the pandemic made the business circumspect.
"The scale of the cash outflow at the height of the [Primark] closures this year I think would give any sane combination of chief executive and finance director pause before they committed the rest of their balance sheet to an M&A venture," he said. "GBP650m of cash outflow in the period because of closures is just an enormous number. We don't have anything like enough certainty to say that there won't be another [UK] lockdown in the autumn, or when those important markets of Germany, France, Italy and Ireland will come back to normal. I think we just have to be cautious for the time being."
However, Weston suggested ABF would be open to making smaller purchases. "In the meantime, if there are modest levels of expenditure required for particularly strategic M&A opportunities, we will take them. The kind of multi-hundred-million pound expenditures, I don't think we're in the mood for it," he explained. "I think another reason though for not being in the mood [is] there is a really nice pipeline of business development opportunities based around capital and other areas developing across the portfolio."
Bason told just-food ABF could consider investment behind some of grocery brands that are growing internationally. "If you are looking over the medium term, our volumes have gone up in things like Patak's and Blue Dragon, things like noodles and so on," he said. "I think we will be putting in more capital because we have been building those brands so well. In the very short term, a year or so in the future, yeah, we're fine [but] I think you'll find us putting more capacity behind a number of these [longer term]."