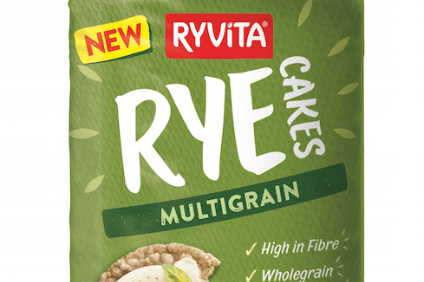 Associated British Foods has launched a range of wholegrain snacks in the UK under its Ryvita brand.
Rye Cakes are high in fibre and low in saturated fat and are made from popped wholegrain rye. The snacks come in sweet or savoury combinations in either lightly salted or multi-grain, with 23 calories per cake. They are suitable for vegetarians and vegans, according to a company statement announcing the launch.
Ryvita Rye Cakes contain 13 grammes of fibre per 100g compared to an average of 2.54g in rice cakes. They also provide a source of zinc and magnesium, and are low in sugar.
"The launch of Rye Cakes is the perfect showcase of how the Ryvita brand has evolved over the last few years, and provides consumers with a healthy option for any snacking occasion," said Kyrsten Halley, head of brand at Ryvita. "Rye Cakes will reinforce our core brand purpose, to empower everyone to discover and embrace the pleasure of positive health living, by delivering on taste and versatility, as well as the health benefits that come from the goodness of Rye."
The products are available at UK supermarkets Tesco, Sainsbury's and Asda. The snacks have an RRP of GBP1.39 (US$1.85).