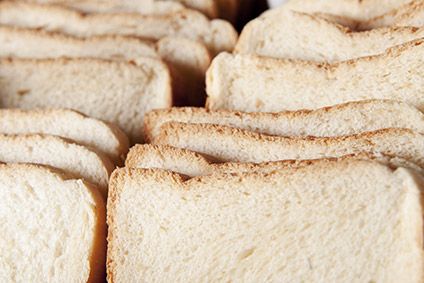 Associated British Foods, the UK-based bread-to-ethnic-cuisine supplier, has disclosed it has lost a notable own-label contract within its domestic business.
The London-listed business said today (24 April) its under-pressure UK bread division had seen the end of its "largest" private-label deal.
ABF revealed the loss of the contract alongside the publication of its half-year financial results. The owner of UK bread brands including Kingsmill said the end of the own-label agreement meant it had booked a non-cash impairment of GBP65m (US$84.1m).
Outlining its performance in the six months to 2 March, ABF, also home to UK food brands including Jordans breakfast cereal and Patak's cooking sauces, said its domestic bread arm, Allied Bakeries, had been facing "low bread prices and strong competition".
"At Allied Bakeries, recent customer discussions on pricing have had some success but have also led to the termination of our largest private-label bread manufacturing contract by a major retailer. The effect of the volume loss is expected to be seen in our next financial year," ABF said in the stock-exchange filing. "Although our operating losses are forecast to be reduced this year, the carrying value of the assets in this business was no longer supported by our forecasts of its discounted future cash flows as a result of the termination of the private-label contract. Consequently, a non-cash impairment charge of GBP65m has been recognised as an exceptional item in the income statement."
It added: "We continue to reduce the cost base at Allied Bakeries with some actions planned in the second half. We are focused on, and committed to, further reducing these losses and are developing options for measures to be taken as needed."
A separate statement from Allied Bakeries confirmed the retailer. "We are proud of our recent work with Tesco to help develop their own-label bakery range. Though from 2020 we will no longer be supplying Tesco with own label wrapped bread, our integrated network of bakeries and supporting distribution fleet will continue to service their stores with our branded portfolio, including Kingsmill 50/50, the UK's best-selling healthier white loaf."
Overall, ABF said its grocery division, which also comprises operations in markets including North America and Australia, had seen "excellent profit growth … on an underlying basis".
ABF said: "This growth was broadly based, driven by a combination of commercial developments, cost reduction and improvements in operating efficiency. The trading performance of our recently-acquired premium balsamic vinegar business, Acetum, was very pleasing especially with its development in international markets."
First-half revenue from ABF's grocery arm stood at GBP1.72bn, up 3% on a year earlier. Adjusted operating profit rose 5% to GBP167m.