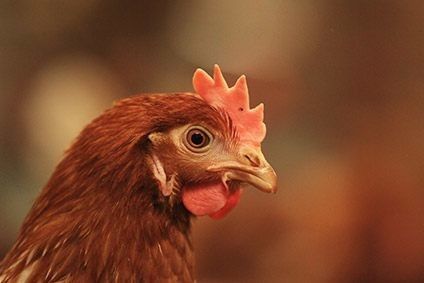 Higher feed costs caused by drought, lower volumes and cheap European imports have hit South African poultry producer Astral Foods' half-year profits, which have slumped by more than half year-on-year.
Astral Foods' net profit dropped 54% to ZAR136m (US$10.3m) in the six months to the end of March compared to the same period last year.
Revenues were marginally down by 1% from ZAR5.82bn a year ago to ZAR5.79bn, as feed and poultry sales volumes dropped.
"These results are predominantly attributable to the inability to fully recover record high feed prices and a loss in sales volumes in both divisions under extremely difficult market conditions," said Astral Foods CEO Chris Schutte in a statement, referring to the company's main poultry and feed arms.
Astral had to contend with higher feed costs as a result of ongoing drought, which forced up grain prices such as maize and soya.
In addition, the company has had to deal with cheap imports, which reached a record high in March. Astral said imports equated to an average of 11.7 million birds a week, comparable to 65% of local production, despite efforts to reduce European imports
Last December the South African government put a 13.9% safeguard duty on EU bone-in chicken portions, which the poultry industry has slammed as "inadequate".
Astral's operating profit, meanwhile was down by 51% to R212m, largely resulting from the poultry division's contribution of ZAR22m, which was significantly lower compared to the previous year's R194m. The feed division's profits, meanwhile, were 21% down compared to 2016.
Last month, Astral issued a profit warning, saying there was "a reasonable degree of certainty" the company's first-half headline earnings per share would be 50-60% down on the previous year. Astral said today (15 May) its first-half headline earnings per share in fact fell 54% to 356 cents a share.
Looking ahead, Astral said higher unemployment and poor economic growth meant there is little chance "the weakened state of consumer spending" will see much improvement in the near future.
In addition, the current safeguard duty against the EU is not expected to significantly slow down the level of foreign imports, Astral said. It added new brining regulations would continue to negatively impact on volumes sold.
On a more positive note, the local maize crop is expected to be double that of last years, at 14.5 million tons, while efficiencies in poultry production thanks to superior nutrition mean that that the genetic potential of chicken breeds is being maximised.