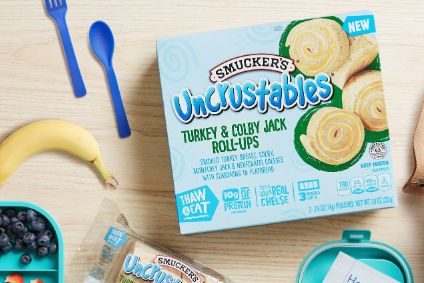 J.M. Smucker, the US manufacturer behind brands including Uncrustables and Jif, today (24 November) set out new forecasts for annual sales and underlying earnings despite sales growth slowing in its second quarter.
The company saw its second-quarter net sales rise 4%, as "elevated at-home consumption" more than offset continued pressure on sales to foodservice customers.
J.M. Smucker's second-quarter operating income was up 15%, helped by an improved contribution from "volume/mix" and a favourable change in "unallocated derivative gains and losses" compared to a year earlier.
Ohio-based J.M. Smucker now sees its net sales growing by 1-2% a year, up from its earlier forecast of sales being in a range of flat to up 1%. The business is also forecasting annual adjusted earnings per share of $8.55 to $8.85, versus an earlier prediction of $8.20 to $8.60.
The company said its guidance does not reflect any impact from the deal announced last month to sell its Crisco oils and shortening business to US peer B&G Foods. J.M. Smucker expects the disposal to close during the third quarter of its fiscal year. It is estimating the sale will hit its annual sales by approximately $100m and adjusted earnings per share by approximately $0.20, "excluding any potential benefit from the use of proceeds from the sale".
"We are pleased to raise our full-year financial guidance, while making additional investments in our brands to support their momentum," Mark Smucker, the company's president and CEO, said. "Our US retail consumer foods and US retail coffee businesses experienced strong sales momentum from elevated at-home consumption trends and grew market share."
In the quarter to 31 October, J.M. Smucker generated net sales of $2.03bn, contributing to an operating income of $380.8m. The company's net income was up 9% at $230.8m.
For the first six months of the group's financial year, net sales were up 7% at $4.01bn. Operating income was 26% higher at $741.9m, with net income growing 28% to $467.8m.