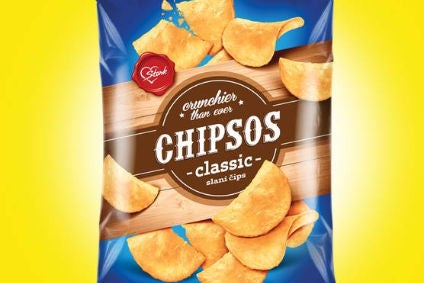 Atlantic Grupa, the Croatia-based food and beverage company, has reported first-quarter sales in line with those generated in the first quarter of 2015, although its net profit climbed year-on-year.
Sales reached HRK1.16bn (US$179m). Atlantic Grupa's net profit after minority interests hit HRK45.3m, up 1.6% on the first quarter of 2015.
The company's EBIT fell 5.1% to HRK69.8m. Atlantic Grupa pointed to investment it had made to start its own distribution companies in Germany and Austria. It also cited unfavourable exchange rate movements.
"After the excellent results achieved in the previous year, Atlantic Grupa continues to implement the strategy of further internationalisation by expanding the distribution network into new markets," Emil Tedeschi, president and CEO of Atlantic Grupa, said.
However, the company saw sales in its two biggest divisions – coffee and the combined sports and functional food – fall year-on-year. Snacks sales rose 3.2%, while sales of savoury spreads jumped by a fifth.
Atlantic Grupa said sales from its sports and functional food were hampered by the end of a private-label contract. The company also reported lower sales from its own Champ, Multaben and Multipower brands as it restructured the unit and cut some low-margin lines.
Sales in Atlantic Grupa's largest individual market, Serbia, fell 6.8% as the company saw sales of Turkish coffee brand Grana Kafa, Cedevita vitamin instant drinks and Amfissa vegetable products decline.
Sales in Croatia, which accounts for over a quarter of Atlantic Grupa's revenue, were up 2.8%. The highest growth was seen in Slovenia, which makes up 17% of Atlantic Grupa's sales. In Slovenia, the company's sales grew 8.9%.
Atlantic Grupa's own brands, such as Chipsos snacks and Argeta pâté, account for 64.8% of its sales. The company acts as a local distributor for companies including Unilever and Ferrero, while it also manufactures private label.