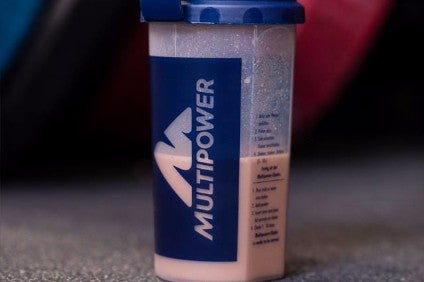 Croatia's Atlantic Grupa is selling production and private-label assets within its sports nutrition arm to Belgium-based company Aminolabs Group but will hold on to the unit's core brands.
Atlantic Grupa said it has made the move in an effort to "restructure and simplify" its sports and functional food business.
The transaction is valued at around HRK200m (US$30.9m) of which HRK150m will be processed upon the signing of the contract while the rest will be payed over the next two years.
Atlantic Grupa will remain a minority shareholder in the production facility in Nova Gradiška in Croatia while the "strategic" brands Multipower, Champ and Multaben have been spun off in a special business unit that will remain in its ownership.
The compant said it will will continue to develop the Multipower brand, moving it into the "premium" category, retaining its marketing, sales and innovation departments.
Production of the brand will continue in cooperation with Aminolabs, and Atlantic Grupa suggests the new partnership opens a prospect of growth in the sports food field in Europe.
Aminolabs Group is a specialist in the development and production of sports and health supplements. It is based in Hasselt, Belgium, and has two existing production plants in the country in Hasselt and Zottegem. The company has business in 36 countries worldwide, with customers including prominent brands, online stores, retailers and pharmacy chains.