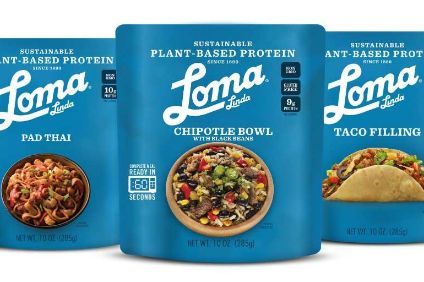 Plant-based food manufacturer Atlantic Natural Foods has made four executive appointments to support the US firm's expansion plans.
The positions stretch across operations, finance, technical services, and sales and marketing, with two of the executives coming from a seafood industry background.
Nashville, North Carolina-based Atlantic Natural Foods (ANF ), which is owned by All About Healthy Foods, recently introduced its Tuno seafood alternative to the market under its Loma Linda brand, joining the Neat and Kaffree Roma labels.
ANF said it is making the appointments as sales approach the US$30m mark, with hopes to break through $50m in the "near future" as the company "doubles down on its European market expansion following "unprecedented growth", according to a statement.
William Soto is joining the company from Chicken of the Sea, the US seafood business owned by Thai Union Group. He will take on the role of vice president of general manager factory operations, having previously worked with All About Healthy Foods on projects in Trinidad, Fiji, Thailand, and Puerto Rico.
Gabe Montesano, a former executive at US-based Bumble Bee Seafoods, becomes vice president of finance. He has previously served at consulting firm Protiviti and PricewaterhouseCoopers.
ANF's founder and chairman Douglas Hines said: "ANF owners and leadership remain committed to bringing together industries' top operational leaders to create and support the company as we continue our rapid expansion. As we approach $30m in revenue and march toward $50m+ in the near future, we must build a team of the most-qualified professionals who not only want to change the world but also know how."
Completing the new line-up are Michael Duggan and Amanda Lopez.
Duggan has been appointed vice president of technical services and will oversee global quality and compliance in support of the Atlantic footprint. Lopez has been assigned to the role of e-commerce sales and marketing manager.
Meanwhile, ANF said it has seen demand grow for its 'fishless' tuna product Tuno since its launch in February, when the company said the brand would initially roll out in the US and the UK. Tuno is made with soy, seaweed, yeast, sunflower oil and other natural ingredients.
Tuno is now stocked in stores in North America, the UK, Australia, and 17 other countries, the company said.