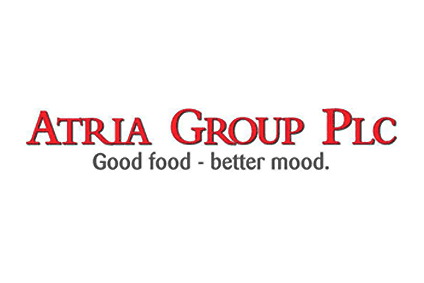 Finland-based meat products group Atria has reported a fall in underlying operating profit for the first nine months of 2014, hit by issues in its domestic business and in Russia.
However, the company, which warned earlier in the year its annual EBIT would be lower than originally forecast, did see a rise in underlying earnings during the third quarter.
In the third quarter, Atria's EBIT excluding non-recurring items was EUR15.6m (US$19.6m), up from EUR14.5m a year earlier, as underlying earnings from its domestic business and operations in the wider Scandinavia improved.
Atria's third-quarter net profit was EUR9.9m, versus a loss of EUR15.1m in 2013. Last year, the closure of Atria's pork production and Moscow-based operation led to impairment costs of EUR23m.
Third-quarter net sales were up 1.7% at EUR364.4m thanks largely to higher revenues from its domestic arm, which was due to the acquisition of assets from local food group Saarioinen and the start of poultry feed operations.
For the nine months to the end of September, Atria posted EBIT excluding non-recurring items of EUR22.6m, down from EUR24.4m a year earlier.
Weak consumer confidence in Finland, plus the impact of Russia's ban on EU meat exports, have hit prices in Atria's home market, weighing on its domestic profits.
A "steep rise" in raw material prices meant underlying losses from Atria's business within Russia grew.
Atria did see net sales increase 1.2% to EUR1.06bn.
Net profit was EUR12.6m, against a net loss of EUR13.6m generated in the first nine months of 2013.