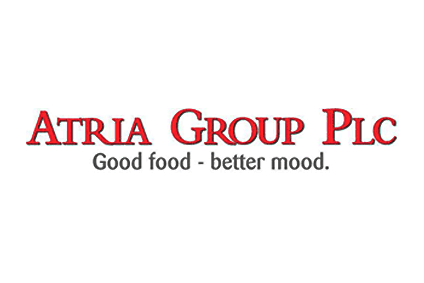 Atria Plc, the Finland pork producer listed on the Nasdaq Helsinki stock exchange, posted an increase in sales across all business sectors in the first half of the year, helped by acquisitions in Finland and Sweden.
The company's consolidated net sales rose 6.9% to EUR701m (US$806m) in the six months through June from a year earlier, while earnings before interest and taxes – or EBIT – climbed more than 43% to EUR11.2m. First-half net profit stood at EUR6m, versus EUR2.8m a year ago.
Highlights included the start of frozen pork exports to China from the Atria Nurmo plant in Finland – the first shipments arrived in June and the company said initial estimates of 3m kilos in exports to the Asian nation in 2017 will likely be surpassed. It noted profitability was better than a year earlier in its home market, as well as the Baltic countries and Russia.
Profits from Atria's business in Scandinavia – which comprises its operations in the region outside Finland – fell short of target due to an increase in the price of raw materials and costs associated with taking over poultry operations, it said.
"The growth is based on both organic growth and on acquired operations," said CEO Juha Grohn. "The strategy of healthy growth is being implemented."
On a quarterly basis, Atria's net sales rose 7.9% to EUR368m in the April-to-June period from a year earlier, while EBIT climbed almost 64% to EUR10m. Second-quarter net profit was EUR6.5m, against EUR3.8m a year earlier. The company booked earnings per share of 0.23 cents, compared with 0.13 cents in the second quarter of 2016.
The shares were trading at EUR10.84 on the Nasdaq Helsinki exchange this morning.