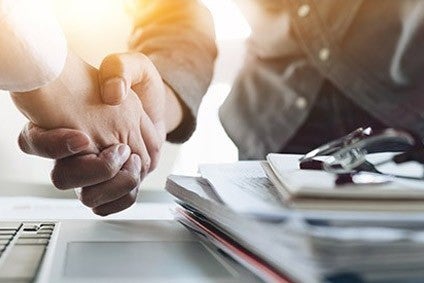 AUA Private Equity, the New York-based investment house, has acquired Holiday Foods, a developer and marketer of appetisers and hors d'oeuvres, from US food group Schwan's Company for an undisclosed fee.
The deal is the fifth acquisition AUA has made on behalf of its Gourmet Culinary Partners (GCP) holding company, as it aims to build a leading presence for GCP in the prepared speciality foods sector in both retail and foodservice.
Holiday Foods has a national distribution base with a strong presence among broadline distributors to luxury hotels, private clubs, banquet houses and caterers, AUA stated.
AUA also confirmed it has put in place a "seasoned" executive team to lead "the integration and execution of the GCP platform," headed by Ronan Minahan, formerly CEO of Bridor North America. Terra Jacobs has been appointed as GCP's chief financial officer. Jacobs previously held CFO posts at Passport Foods and Sunkist Growers as well as senior financial positions at Nestlé USA.

Julie Cunningham has joined the company as SVP of human resources, and Robbie Scott has been named VP of supply chain. Cunningham was previously VP of human resources at Ghirardelli Chocolate Company, while Scott was VP of operations at snacks maker Barnana.
"Our aim at GCP is to partner with our customers, both at a national and a local level, to help fuel their culinary success through a shared passion to create on-trend, innovative, consistently high quality, real food that delivers authentic experiences," Minahan said.
"We are delighted to have Holiday Foods join our partnership, allowing all of our customers to benefit from our integrated and growing platform."
The addition of Holiday Foods follows AUA's purchase in January of Van Lang Enterprises, a supplier of appetisers and hors d'oeuvres to the foodservice sector, based in the Chicago region.