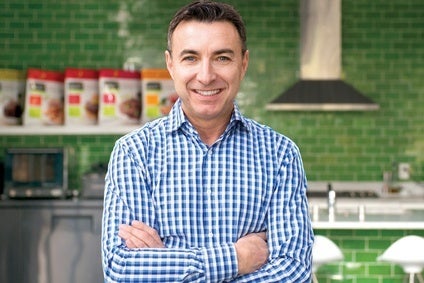 Canadian frozen meat-free business Garden Protein International – the company behind the Gardein brand – has ridden the wave of increasing demand in North America for alternatives to meat and is now the second-largest brand in the category in the US, its largest market.
Yves Potvin founded the Vancouver-based firm in 2009 and secured investment from private-equity firm TSG Consumer Partners. Last November, they sold the business to US group and Birds Eye owner Pinnacle Foods.
This month, Potvin spoke to Dean Best for our latest just the answer interview. In an audio excerpt, you can hear Potvin discuss the competitive landscape in the wake of the merger of Heinz and Kraft Foods Group (the owner of rival meat-free brand Boca) and explain why it is important for a small business to keep its entrepreneurial spirit.
Click here for the full interview article with Potvin.