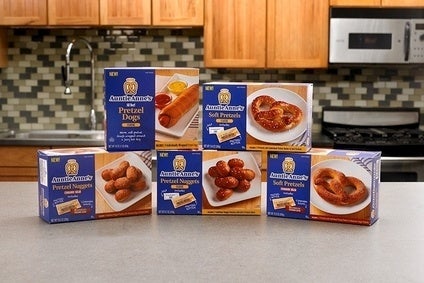 US pretzel bakery chain Auntie Anne's is expanding its branded presence in the retail sector with the launch of a line of at-home snack products.
The company, which operates in the foodservice sector via franchised outlets in food courts, is rolling out Auntie Anne's pretzel pocket sandwiches in three varieties: five cheese; ham and cheese; and cheese and pepperoni. The line will be available in grocery and mass market stores throughout the US.
Auntie Anne's already sells original soft pretzels and pretzel nuggets – both in classic and cinnamon sugar varieties – as well as pretzel dogs in retail stores in the US.