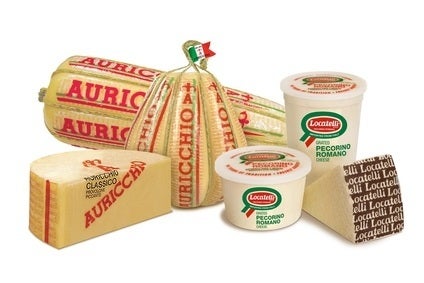 Italian cheese producer Auricchio has snapped up its US importer The Ambriola Company for an undisclosed sum
Auricchio will look to use the acquisition to ship more of its cheese into the US. Ambriola currently imports Auricchio's provolone cheese and its Locatelli branded cheese.
Phil Marfuggi, Ambriola's vice president of sales and marketing, will become the importer's new CEO, replacing owner and chief executive Mary Anna Ajemian.
Marfuggi refused to be drawn on why Ajemian sold to Auricchio, saying it was "a private matter". However, he did outline the reasons why the Italian business moved for its US importer.
"[The deal will] Establish Auricchio with a company in the United States that now has full access to the market on a direct basis vs through an importer. It gives Ambriola customers, supermarkets, distributors and other retailers [the chance] to deal direct with Auricchio S.p.A 's seven cheese manufacturing plants throughout Italy," he said.
Marfuggi said Auricchio would look to "add additional products that Auricchio S.p.A manufactures to [the] current Ambriola portfolio of Italian cheeses".