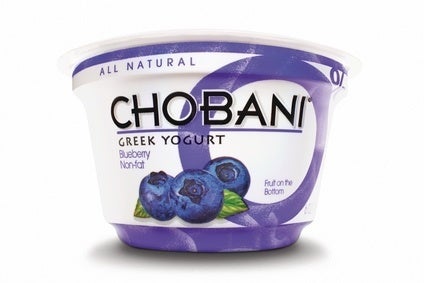 Chobani has confirmed it has secured listings in Malaysia, the US-based yoghurt group's latest market in Asia.
The deal follows a contract to supply retailers in Singapore. Both markets are being served by Chobani's plant in the Australian state of Victoria.
Through Malaysian distributor Gourmet Partner, Chobani will sell fifteen SKUs at AEON, Dairy Farm International Holdings and Tesco stores in the country.
Chobani leads the buoyant market for Greek-style yoghurt in the US but it is eyeing international expansion.
The company's two main markets outside the US are Canada and Australia. It has endured a rocky start to life in the UK, with a court battle over the use of the term 'Greek yoghurt' in the country.
Earlier this year, president and COO David Denholm said Asia and Latin America had "untold possibility" for Chobani. In Latin America, it has started shipping to Panama and is eyeing other markets in the Caribbean.